Indicative undergraduate curriculum for leadership and management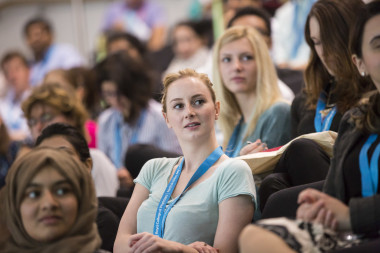 Medical leadership at all levels has been demonstrated to correlate with high quality patient care. As a result, preparing today's undergraduates with the skills needed to lead, and follow, effectively within a clinical setting should be a priority for medical schools.
The indicative curriculum covers a realistic range of skills that students can be expected to learn during their time as an undergraduate. This has been highlighted in GMC guidance within the Generic Professional Capabilities Framework, and each of the curriculum competencies outlined in this indicative curriculum has been mapped to the GMC's Outcomes for Graduates.
With 88% of medical schools reporting plans to increase the amount of medical leadership and management content [1], this indicative curriculum serves as an evidence based benchmark for the standardisation of curricula.
The curriculum covers key areas identified as priorities for the development of undergraduates' medical leadership and management skills, including demonstrating personal qualities such as self-awareness, acting with integrity, working effectively with others, managing resources, and improving services.
Endorsement for Medical Leadership and Management – an indicative undergraduate curriculum has come from key national organisations including the GMC, the Medical Schools Council, the Academy of Medical Royal Colleges, the NHS Leadership Academy, NHS Education for Scotland, Wales Deanery, and Health Education England.
This document was produced on behalf of the FMLM Tomorrow's Leaders, Today working group.
1. Jefferies R et al. Leadership and management in UK medical school curricula. Journal of Health Organization and Management. 2016;30(7):1081-1104