Origins of the National Medical Director's Clinical Fellow Scheme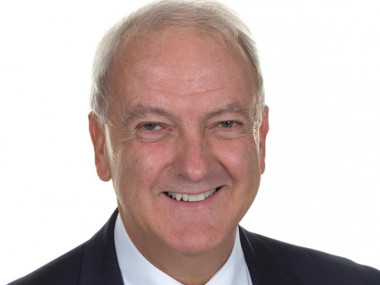 By Professor Sir Bruce Keogh
NHS Medical Director then National Medical Director 2007 - 2018
People sometimes ask me what I was most proud of in my decade as national medical director. The Clinical Fellow Scheme is always towards the top of the list, but its origins were inauspicious.
Prior to my arrival in the Department of Health (DH), Sir Liam Donaldson, the CMO, had introduced an innovative Clinical Advisors Scheme (CADs) for a small number of talented medical trainees. This gave them a unique opportunity to work alongside the most senior leaders in DH. When I joined the DH in 2007, I was allocated two advisors. Peter Lees, then Medical Director and Director of Leadership at NHS South Central Strategic Health Authority, offered informal learning sets to support the CADs. The seeds were sown.
Then three things happened. Firstly, the British Association of Medical Managers went bust and was unsalvageable. Suddenly, there was no national forum for medical leaders. Sir Neil Douglas, Alastair Henderson (Chair and CEO of the Academy of Medical Royal Colleges) and I met. We agreed we needed a College led medical leadership endeavour with reach into young doctors. Who better to lead this than Peter Lees? So, the new Faculty of Medical Leadership and Management was born.
Secondly, when Sir Liam retired, the DH felt unable to continue support for the Clinical Advisors Scheme. In stepped Peter Lees. With the support of the Oxford deanery, two posts attached to me were secured - one jointly with the newly established FMLM. Previous CAD host organisations[1] willingly agreed to support the new venture and the new National Medical Director's Clinical Fellow Scheme was born with eleven fellows. This was supported by a new leadership development programme for the fellows and regular learning sets, all through the fledgling FMLM.
The final building block emerged out of personal adversity. The Strategic Health Authorities were abolished in a set of NHS reforms. Peter lost his job as SHA Medical Director. Instead of walking off the pitch, he dedicated himself to building the FMLM into what it is now. Without the coalescence of all these events the story of Clinical Fellowship Scheme may have had a different ending.
Thankfully, the programme has grown beyond our wildest hopes, but the integrity and philosophy have been maintained. Growth in applicant numbers has been by word of mouth and the calibre has been absolutely outstanding. There are now about 30 medical Fellows a year. More recently the scheme has expanded beyond doctors, with growing pharmacy and dental schemes bringing the benefit of multi-professional learning.
The scheme has always had one simple objective - to allow young clinicians a unique experience of working directly with the most senior leaders in a very broad range of national healthcare organisations in England. The emphasis has been, and continues to be, on the experience. There has been a recurrent debate about whether there should be an associated academic qualification. So far this has been resisted and fellows have been encouraged not to dilute the work experience.
Everyone in national leadership roles who encounters young clinicians on the Clinical Fellow Scheme is inspired. As the numbers grow, and careers progress, I have little doubt that alumni of the scheme will become an increasingly influential force for good in the NHS.
None of this would have happened without Peter Lees who has exhibited tenacity and generosity of spirit.
Thank you, Peter, and thank you to all the Clinical Fellows who helped keep me grounded in my decade as National Medical Director.
---
[1] 2011 host organisations were NHS England (1.5), FMLM (0.5), RCP(L), GMC, NICE, BUPA (2), NHS Kidney Care (2), BMJ, MHRA.