Stepping up to the consultant role – preparing as a 'consultant in waiting'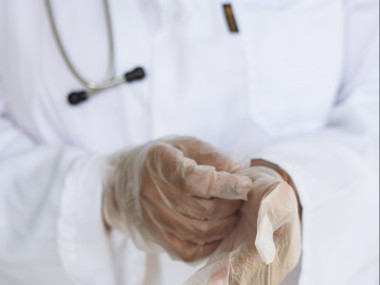 By Dr Graziella Romano, Higher Trainee, South London and Maudsley NHS Foundation Trust, and Dr Koravangattu Valsraj, Consultant Psychiatrist, South London and Maudsley NHS Foundation Trust and Honorary Senior Clinical Lecturer, King's College London
A higher trainee must develop skills and expertise over and above clinical and academic domains, and learn to lead teams, develop leadership skills, and provide the expected gravitas for the team as a consultant. This may be daunting, and the level of responsibility can feel overwhelming.
One route through this is by taking up the opportunity to role play or 'act up' in a consultant role while still a higher trainee (or consultant-in-waiting), which along with the consultant supervisor's support can offer phenomenal learning. The advantage is that the anxieties, apprehensions, fear and other reflective thoughts, as well as the experiential learning, can be explored and understood within the safe space of supervision.
A carefully considered and thought-through plan for the higher trainee to be gradually exposed to added responsibilities, while still being supported by the supervising consultant, provides an enabling and empowering experience by increasing the higher trainee's confidence in their abilities.
As a higher trainee in an ST6 placement in a busy acute psychiatric intensive care unit, I took up the opportunity to step into the consultant's shoes through consultant role play, with the support of my consultant. I managed weekly ward rounds, daily handovers, held discussions and forums, and chaired professional meetings, as well as those with carers. I learnt to make consultant decisions about risk management, referrals and treatment, including how and when to apply the mental health act, as well as liaison with external agencies. The opportunity for these responsibilities and decisions to be validated in supervision, and through formal workplace-based assessments with a developmental plan, proved an effective learning and development experience.
Stepping up to the leader role is challenging, especially when there are clear expectations from you as the medical leader and you are expected to have answers to hand. Through my consultant role play experience, I was offered a degree of autonomy and trust, again with the safety net of supervision and support, which allowed me to take up more and more responsibilities in my role. This was instrumental in developing my ability to make decisions confidently, something I had not previously found easy to do.
The first-hand experiential insights into what it means to have conversations/dialogues from the position of leading, taking responsibility and being held accountable while working in a team for and towards a common goal, is a learning experience never to be missed. Wherever possible it should be included as a stated learning objective.
The sense of trust as well as empowerment allows for exploration and testing out of some of the perceived limitations and apprehensions of a higher trainee, which result in the discovery of the hidden strengths, talents and skills. This itself is an important aspect of learning, as well as reflecting on leadership styles and shaping an identity as a leader and consultant-in-waiting.
Indeed, the key for this process to succeed and to be effective is trust, from both parties, and particularly in both the sense and physical provision of safe space, where things can be tried out. Ultimately, the higher trainee should feel empowered to express their views and feel listened to and supported to grow and develop, while the consultant supervisor should feel their investment of trust is faithfully applied and carefully respected.