Supporting healthcare leadership careers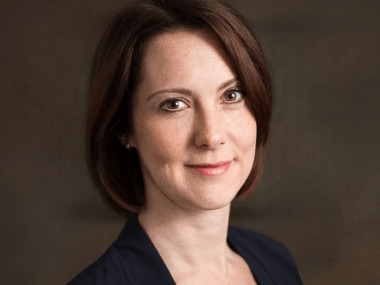 By Dr Fiona Day
FMLM associate member, executive coach with the FMLM Coaching Network, coaching psychologist and career counsellor, and former consultant in public health medicine
Notwithstanding the current, mounting pressures within the healthcare landscape, if you are also struggling with concerns around your leadership career in healthcare, you are not alone.
At FMLM's International Healthcare Leadership Conference 2022 in November, I led a 'career clinic' for 70 professionals representing a range of clinical and non-clinical specialisms, mostly from the UK, but also from the EU and further afield.
The session sought to provide a supportive environment for delegates to identify questions about their careers, and to allow a safe space to raise key concerns, including those around fears of burning out as a leader; hence, unlike most of the conference sessions, the 'career clinic' was not recorded.
Of the 70 delegates who participated, almost a third were in specialist training, 17 per cent were clinical leaders or working at executive level, 13 per cent were either consultants or GPs, four per cent were SAS grade, and over a third were 'other' and allied health professionals.
Participants at the session reported the following career issues:
Unsure of my long-term career direction (31%)
Preparing to secure my next role (19%)
Wanting to make changes to my current role (14%)
Concerned about my wellbeing (14%)
Considering a 'portfolio' career (14%)
Planning my later life career/retirement (8%)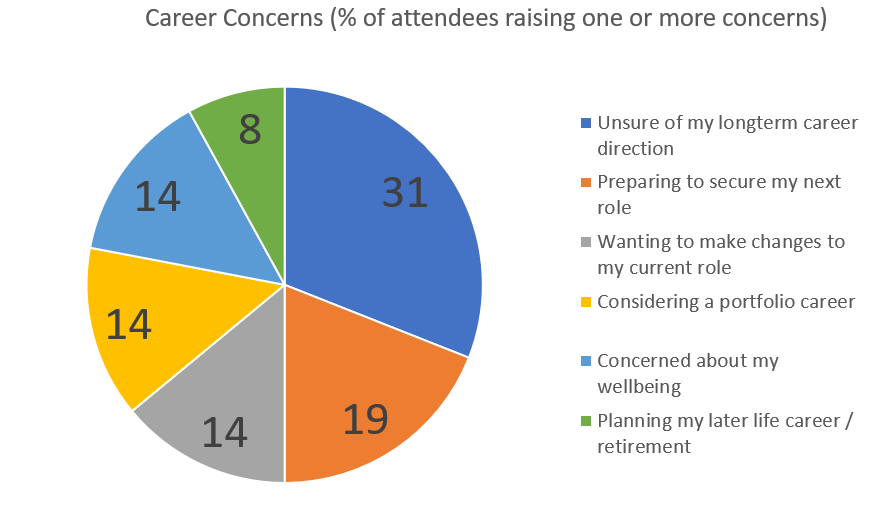 A variety of questions were raised and answered in the sessions, including returning to work after long covid, how to access evidence-based coaching, managing time, and managing family life and training. Other questions continued to be raised after the session ended.
Finding the time and space to fully address these concerns in the face of huge (and growing) demand is a challenge for colleagues in all healthcare systems, and something on which FMLM is keen to offer constructive and confidential support. This support is designed to empower and invigorate healthcare leaders at both senior and mid-career levels, as well as bolster the efficacy and professionalism of their teams and organisations.
To this end, I will lead a free, 30-minute webinar on behalf of FMLM next week on Zoom, 5.30 – 6pm on Tuesday 13 December, to outline and discuss the career coaching programmes currently available through FMLM Applied. These programmes will start in mid-January, in a confidential small-group format.
You can register for your free place on next week's webinar here or by emailing applied [at] fmlm [dot] ac [dot] uk and you will be sent joining instructions.
From the New Year, I will be hosting a regular, monthly 'career clinic' column in the News & Opinion pages on the FMLM website, which will feature in the news Bulletin. I will start with answering the questions raised in the Career Clinic at the recent conference, beginning with a question on 'Imposter Syndrome' which was raised after the session ended. If you have career-related questions you would like me to help answer, please send them to fiona [at] fionadayconsulting [dot] co [dot] uk marked 'FMLM Career Clinic'. Details of correspondents will remain confidential, and questions will be referenced anonymously.
Interestingly, the vast majority of clinicians contacting me with the conviction they need to leave their clinical careers do find ways to stay after following a coaching programme. So, whatever your career concerns, expert coaching and career counselling are clearly helpful in finding ways forward.
I look forward to seeing you at next week's webinar and, if you find out what you need from that, perhaps in the FMLM Applied small group sessions starting in January 2023.