When aspiring medical leaders inspire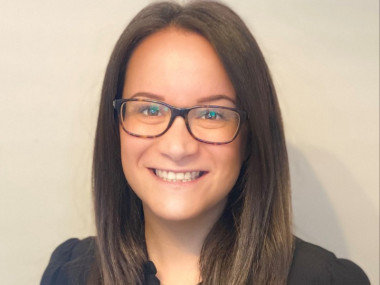 By Donna Hickford
FMLM Head of Professional Services
When I joined FMLM in November 2013, my first assignment was to recruit the fourth cohort of the National Medical Director's Clinical Fellow Scheme. The following September we welcomed the class of 2014/15 and I remember being amazed by the passion they had for their profession and the laser vision they had as to how they were going to improve healthcare.
Fast-forward to 2020, FMLM now has the privilege of managing a multi-professional fellowship portfolio including the Chief Pharmaceutical Officer's and Chief Dental Officer's Clinical Fellow Schemes, on behalf of NHS England and NHS Improvement. While the pandemic has postponed this year's pharmacy and dental cohorts, we look forward to bringing these schemes together again in 2021.
This week, not only have we welcomed 31 outstanding junior doctors, but also the 10th cohort of the scheme. Over 10 years, more than 240 junior doctors have passed through the scheme and have gone on to make significant contributions to healthcare in and out of the NHS.
The most current example of this is the part played by 2019/20 clinical fellows (medical, pharmacy and dental) in the national response to COVID-19. During the first wave of the pandemic, 20 clinical fellows stepped up to join an NHS England and NHS Improvement unit to lead on a range of COVID-19 projects of national importance. It has been a privilege to witness the professionalism, resilience and tireless (literally, throughout many nights) contributions they have made in the fight against COVID-19 – more on this at a later date.
We must also acknowledge the contribution and support of the 18 participating host organisations that provide clinical fellows with the opportunities that make the scheme so unique; their participation is crucial.
In their first week, clinical fellows had the chance to meet with Professor Sheona MacLeod, Interim Medical Director and Director of Education Quality, Health Education England:
"I always come away feeling energised and confident about the future when I meet the clinical fellows. I wondered if it would be different this time meeting virtually, but I got the same sense of energy, excitement, and enthusiasm for meeting the challenges and making a difference in the NHS as I have before. They are individuals so clearly talented, who will help us move healthcare forward while they develop their leadership skills at a very challenging time and the scheme will be different with less face-to-face. So, the more fun they can have as a group, the better!" Professor Sheona MacLeod, HEE
Despite joining the scheme as part of a largely virtual world, clinical fellows have already got to grips with some of the challenges before them and created multiple Slack channels and WhatsApp groups to tackle these head-on.
Coming full circle, as we prepare to recruit the 11th cohort, I am excited to celebrate 10 years of the National Medical Director's Clinical Fellow Scheme and look forward to sharing news and updates from many of our alumni.