Why it matters to keep patients and 'the frontline' at the centre of all we do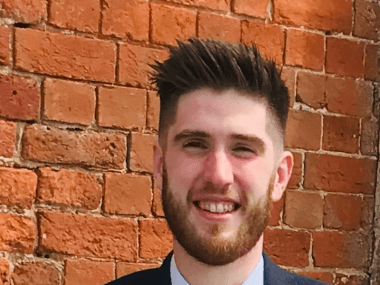 FMLM member, GP trainee and National Medical Director's Clinical Fellow 2021/22, based in NHS England and Improvement Midlands Regional Team
I always strive to bring my clinical experience to the projects I lead and work on, as a clinical voice is almost always well received, making it a real privilege to lead and shape work from this perspective. However, after five months away from clinical work, it is very easy to slip into more corporate ways of thinking and start to forget what it is really like on the front line.
So, when asked to redeploy temporarily to support the Covid vaccination effort in the run up to Christmas, I jumped at the chance, not just because I missed patients and wanted to support this important public health effort in the community where I live and work, but also because it gave me the opportunity to get involved at the front end of one of the projects I had been focused on at NHS England and Improvement Midlands Medical Directorate.
For the past eight months or so, the Midlands region has produced a vaccination bulletin to disseminate key updates and support front line colleagues to unpick the ongoing and increasingly complex guidance around the delivery of the vaccination programme. My role had been to edit that guidance into succinct, user-friendly information. I would like to think that I was making a fair job of this prior to redeployment but having no experience of the vaccination programme frontline, my previous understanding had been rather abstract.
After completing just a few shifts at a PCN-run vaccination centre over Christmas, however, has completely changed my perspective. Anyone who has taken part in delivering the vaccination will know, the information about the three jabs and who gets which doses and when, is incredibly complex. Even if you are living it day-in day-out, the detail is a challenge to retain and there simply is not time to read pages of instructions. What our vaccination colleagues needed were quick reference guides, in clear and easy to read formats and this was what I had been helping to lead through regular communications in the region.
Having now returned from my festive redeployment, I have started to think about the changes that can be made in the 'day job', for us all to do better – for our colleagues and our patients. Spending time finessing communications to ensure ease of understanding of constantly changing procedures for those at the delivery end, has been a learning curve. The guidance bulletin no longer feels like abstract instructions issued to the ether twice a month. It is now something which I can imagine in the hands of the people I worked with on those few shifts. We have also changed the tone, slightly, to help boost morale, including a very well received set of Christmas Dingbats in our Festive edition.
So what? You might be thinking: "Why does this matter?" For me, the 'take home' point is one that is key to the reasons that clinical leadership matters. It is that front line experience we bring to our work that might change direction in a small way, or a large way, but what it does is bring the work to life. As in clinical practice where we keep the patient at the centre of what we do, in clinical leadership we need to keep both patients and the frontline at the centre. And to do that, we need to make sure that we stay in touch with the very frontline we are working to support.