What can I do to develop as a leader?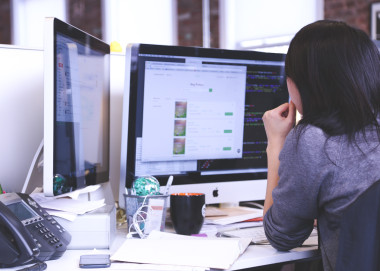 This page is to help medical students wishing to focus on their leadership development. Outlined below – in the things to read section – are links to recommended research articles, publications and books demonstrating the importance of leadership in healthcare, and which outline some key theories. In addition – in the things to do section – you can find suggestions for activities that will support medical students to build skills in management and leadership.
Things to read
There exists a range of research papers, reports and other documents that provide a useful background to the value of leadership and management within healthcare, and its place within undergraduate education. Some key publications are listed below, with a full list of recommended reading also available.
Research papers and journal articles
Homa P, Lodge C. Learn about leadership and never stop. The British Student Doctor Journal
West M. Leadership and leadership development in health care: The evidence base. FMLM and the King's Fund.
Jefferies R et al. Leadership and management in UK medical school curricula. Journal of Health Organization and Management.
Till A et al. Twelve tips for integrating leadership development into undergraduate medical education. Medical Teacher.
Rouhani M et al. UK medical students; perceptions, attitudes, and interest toward medical leadership and clinician managers. Advances in Medical Education and Practice.
Peake L et al. Tomorrow's Leaders, Today: leadership and management in the undergraduate curriculum. BMJ Leader.
Policy documents, l
eadership frameworks and education outlines
Things to do
Opportunities for leadership development are easy to come across. They could be found within your undergraduate course, in extra-curricular activities, or as a benefit of FMLM membership (eg the free FMLM mentoring scheme). For those with a keen interest, there are also online courses, electives, and a host of other 'stretch' activities. The FMLM Medical Student Transition Guide is a good place to find out how you could develop your skills.
You can also look at the Healthcare Leadership Model self-assessment tool from the NHS Leadership Academy. This is a free resource that anyone can access and aims to help you understand your own leadership behaviours. The tool produces a short report indicating areas of strength and areas for future development.
Within medical school
Your medical school will hopefully provide teaching in leadership and management throughout your course. This includes attributes which you might not realise are leadership skills, such as self-awareness and team working. Your University may be looking to increase the amount of teaching you get on these topics, following new guidance from the GMC.
Clinical placements: Work-based learning in leadership and management is the best way to develop skills in these areas. Make the most of clinical placements to notice and reflect on leadership styles you observe. Meetings (be it MDT meetings, hospital trust governance meetings, or CCG meetings) can be a good opportunity to observe group dynamics and team-working – ask your clinical supervisors if they can arrange for you to attend these.
Shadowing: Find out if there is the opportunity to spend some time with the leadership team on your placement. This could be in a trust or a GP practice, and doesn't have to be limited to clinicians! Remember to take notes about particular things you see and ask for a debrief at the end of your shadowing period.
Formal teaching: your medical school may offer an intercalated BSc, or Master's degree, in leadership and management. Also ask about special study modules or student selected components. These will all provide a structured approach to the subject and are likely to include both theoretical and practical learning.
Through FMLM
FMLM Medical Student Leadership Scheme: Apply for a three-week scheme designed to provide students with leadership development opportunitues across a range of national organisations as part of electives and student selected components. Past hosts include GMC, NHS Improvement, BUPA, Public Health England and many more.
FMLM mentoring: Members of FMLM benefit from a bespoke mentoring scheme. We have over 100 mentors from a range of clinical backgrounds, who can give advice on career planning, decision making and leadership development.
FMLM student essay prize: Use our annual essay prize as an opportunity to explore leadership theories, reflect on your own development, and potentially win a place at our annual conference.
Other programmes, courses and activities
Edward Jenner programme: produced by the NHS Leadership Academy, this online course is free to complete and provides a great introduction to medical leadership and management and self- reflection.
Take on a leadership position: practice your skills through leadership positions within committees, sports societies, part-time employment or caring roles. You could also become involved in audit or quality improvement projects during clinical placements.
Local or national training opportunities: Have a look at whether there is a 'medicine in management' course run by your university or local business school. These are often free to attend. You may find there are also specific lecture series or workshops.
Proceed to 'How can I get involved in FMLM?', where you can find out how FMLM supports its medical student members to develop as future leaders, and get involved in FMLM's Medical Student Group (MSG).