FMLM International Healthcare Leadership Conference 2022
Wednesday, 9 November 2022
Thursday, 10 November 2022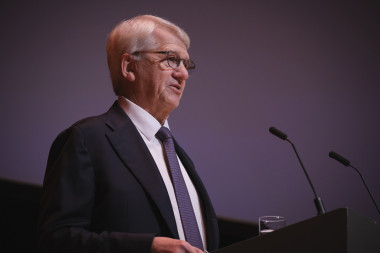 Healthcare leadership for better patient care: future thinking, practice and innovation
This two-day, online conference aims to provide a platform for healthcare professionals across the world to come together to share expert thinking and practice, promote research, discuss effective solutions and innovation in healthcare leadership and management, and improve outcomes for patients and communities.
There will be international healthcare leadership discussion panels, as well as input from senior medical leaders in the UK. Online meeting and discussion rooms, as well as exhibition areas and ePoster displays, will be provided to enhance networking and learning opportunities. And we are delighted to confirm the return of FMLM's ever-popular, limited edition complimentary speed coaching taster sessions.
Why attend?
The conference offers everyone interested in medical and healthcare leadership – from all career stages and across all professions (clinical, non-clinical and academic) – the opportunity to engage with leaders, experts, and other colleagues on a national and international level.
Senior doctors and dentists
Join the significant focus on system leadership, including:
The standards and professionalism required to take on the leadership challenges on a national and international level
The latest research and contemporary leadership theory from international experts
Junior doctors, dentists and trainees
Gain early insight into the challenges affecting healthcare leadership and the solutions needed, by:
Attending interactive sessions with inspiring speakers
Building knowledge and sharing experience of leadership lessons in the workforce
Medical and dental students
Start planning and developing your leadership skills, by:
Absorbing the essential lessons and expertise of experienced healthcare leaders
Networking with international healthcare professionals and senior leaders
Nurses, pharmacists, and healthcare professionals
Leadership skills are essential for all healthcare professionals, support your own development, by:
Understanding the standards of leadership required to deliver effective care and services through multidisciplinary teams
Networking with senior and aspiring leaders from all healthcare professions
Healthcare managers
Enhance your knowledge and skills to lead and manage organisations, operations and resources, by:
Working alongside healthcare professionals to develop the standards of leadership required of outstanding teams and organisations
Networking with multi-professional leaders and colleagues intent on improving healthcare services and patient outcomes through high standards of leadership.
Call for ePosters
ePoster displays are an essential part of the international conference, encouraging knowledge and experience to be shared with doctors and healthcare leaders from around the world, thereby raising the profile of the individuals, teams and organisations involved.
Do take this opportunity to share your work and join the conference for the key topics of discussion, including:
Developing effective leadership

Leadership insights from around the world
Professionalising clinical leadership
Leadership in environmentally sustainable healthcare
Leadership to reduce workforce related inequalities and differences in patient outcomes
Collaborative leadership for improving health
Find out more about the call for abstracts and ePoster competition
Take the lead, catch the early bird rates now and join FMLM's international conference in November.
Additional information
Cost
Prices start from £40
Competencies
Working with others, Managing services, Improving services