Home
»
FMLM International Healthcare Leadership Conference 2022: Call for abstracts for poster presentations
FMLM International Healthcare Leadership Conference 2022: Call for abstracts for poster presentations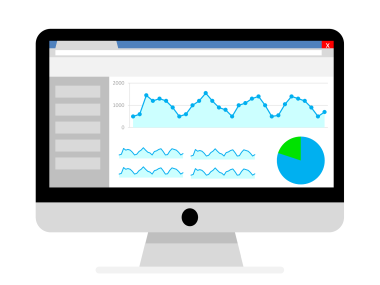 Why should you display an ePoster?
Displaying an ePoster at the conference is a great opportunity to showcase your projects and help others learn from your strategies or experiences. You will also have the chance to connect and interact with other authors and colleagues from across the world.
Showcase your project on our virtual platform before, during and after the conference
Receive an ePoster certificate to gain recognition for your work
Inspire others by sharing best practices, experiences and successes that others can learn from
Raise your profile at a national and international level, and exchange expertise with colleagues from across the UK, and globally
Get special recognition - the top three ePosters within each topic will be announced and showcased at the conference, and will have the chance to be awarded overall ePoster winner. All ePosters will be judged by prominent national leaders.
ePoster topics
There are six ePoster topics that you can submit to:
Developing effective leadership
Submissions should show approaches to education, training and development which set out to grow and support leaders and leadership. Examples of local, national and international approaches from different career stages, professions, and specialities, are encouraged.
Leadership insights from around the world
Submissions from national and international colleagues who can provide insight into leadership in different contexts, and through innovative approaches to healthcare delivery, education and training, are welcomed.
Professionalising clinical leadership
Submissions which demonstrate approaches that promote and support the continued professionalisation and uptake of clinical leadership and management in a team or organisation, are welcomed.
Leadership in environmentally sustainable healthcare
Submissions are welcomed from national and international colleagues which show leadership in delivering more environmentally sustainable workforce practices and healthcare options for service users.
Leadership to reduce workforce related inequalities and differences in patient outcomes
Inequalities in healthcare manifest in different ways, adversely affecting the experiences of the workforce and patient outcomes. We welcome submissions of leadership initiatives, projects and research that endeavour to tackle this.
Collaborative leadership for improving health
Submissions that demonstrate the promotion of collaboration between healthcare professionals, organisations and other sectors to improve population health. We welcome real examples of collaborative leadership and insights from research on this topic from national and international healthcare and academic colleagues.
What is the process?
We ask that all poster abstracts are submitted via the e-poster abstract submission portal by 9 September 2022.
If you are successful, you will then be given the opportunity to design your ePoster, and display this at the conference. To accept your ePoster display you will need to register for the event by Friday 30 September.
We will then contact all authors who have registered by the deadline to share details for the next steps, the ePoster guidelines, key dates and how to upload this to the platform.
The final deadline to submit your ePoster will be Monday 21 October. All ePosters will be uploaded onto the virtual platform. These will be made available to all delegates prior to the conference.
What is the ePoster competition?
All ePosters submitted by 21 October will be entered into our ePoster competition. The top three ePosters for each topic will be selected and put forward to the final judging stage to select the overall winner, as well as highly commended ePosters.
All winning ePosters will be showcased during the online conference. The prize for each winning ePoster will include one year's membership to FMLM (applicable for existing and potential members).
Please note the email address that you supply in the submitter details page will be the email address used to correspond the results of your submission. If you change email addresses during this time, events [at] fmlm [dot] ac [dot] uk (please let us know) so we can update the system.
All posters will be displayed as ePosters and will be hosted online. Securing an ePoster display is a valuable opportunity to share your achievements, learnings and experiences across healthcare leadership, with colleagues and experts from across the UK and internationally.
Poster Prize Terms and Conditions
How will attendees access your ePoster?
All ePosters will be accessed via the event platform, accessible to all attendees.
Please view the 'Abstract submission Terms and conditions' document before submitting an abstract