Great Ormond Street Hospital: Aspiring Leaders Programme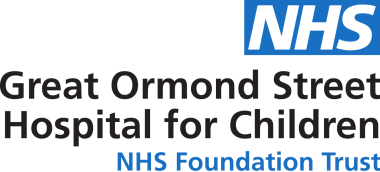 Great Ormond Street Hospital (GOSH) is one of the world's leading children's hospitals. Since its formation in 1852, the hospital has been dedicated to children's healthcare and to finding new and better ways to treat childhood illnesses.
Our mission is to put the 'child first and always', which is to help the sickest children with complex health needs to fulfil their potential. To turn our vision into a reality we have defined four priorities:
Our 'Always Values' are to be:
'always welcoming',
'always helpful',
'always expert'
and 'always one team'
To enable our staff to fulfill our mission and ambition, GOSH offers a wide prospectus of learning to all staff groups. Together with London South Bank University, we train the largest number of paediatric nurses in the UK. We also play a leading role in training paediatric doctors and other health professionals.
About the programme
The Aspiring Leaders Programme is a multi-professional programme for colleagues aspiring to develop leadership capability.
The programme aligns with the GOSH Leadership and Management Competency Framework, and aims to encourage leadership behaviours amongst junior colleagues, and instill the belief that everyone in GOSH is a leader and predisposed to rise to their potential. It is for colleagues who want to develop their and others' leadership awareness and capability, and who aspire to influence the direction of their teams and the organisation.
It is a multi-disciplinary, experiential course allowing colleagues from different departments and professions to learn together and share experiences. Through facilitated individual and group reflection delegates gain different perspectives and insights on their ways of being and working style, and are empowered to take ownership of their continuous leadership development.
The programme will enable the delegates to:
Understand leadership qualities and behaviours required of a GOSH manager and leader;
Be aware of personal traits, how they influence individual performance and the impact on a wider team;
Understand and use different communication styles according to context;
Be able to give and receive feedback for best performance;
Understand the process of change and build personal resilience to work in ever-changing environment;
Identify the components of effective teamwork and develop the ability to work collaboratively across GOSH system.
To find out more about this programme, please visit the GOSH website.
Additional information
Target audience
For Trust colleagues aspiring to develop leadership capability
Competencies
Demonstrating personal qualities, Working with others, Managing services, Improving services
FMLM standards
Self awareness and self development, Personal resilience, drive and energy, Effective team work, Corporate team player, Corporate culture and innovation