Divisional Medical Director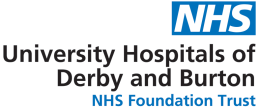 University Hospitals of Derby and Burton NHS Foundation Trust
UHDB is looking for a dynamic, influential, motivated and improvement-minded senior clinician to join the Women's and Children's Divisional Management Team (DMT) to develop and deliver managerial and strategic support to the Division and wider Trust. 
Whilst the DMD leadership role is a 3-year fixed term tenure with a renewable appointment process every 3 years, the Trust is offering a substantive full-time appointment. This includes up to 4 Direct Clinical Care/Supporting Professional Activities in the successful candidates chosen speciality.
The most important qualities we are looking for is someone with a passion for medical leadership and improvement in clinical services. The Division is a diverse one, with an Emergency Department, Cancer Programme, Elective Programme and Maternity Service all within the portfolio and all of which attract regional and national scrutiny as we look to improve on Urgent and Emergency Care targets, reduce the substantial waiting list for treatment, improve diagnosis and treatment times for Cancer as well as making strides to deliver a safe and sustainable Maternity service. 
You will work with the DMT quatrumvirate as well as our Executive Board to develop a strategy for the Division to become an outstanding service provider to patients across Derbyshire and Staffordshire. 
Main duties of the job
Patient safety

Professional medical leadership and leadership development

Medical training and education

Transformational change programme

NICE guidelines – awareness and implementation

CQC standards

Strengthened medical appraisal and

revalidation

Clinical audit and effectiveness

Clinical knowledge management

Medical devices

Clinical coding

Liaison with trust R&D lead
Working for your organisation
As a trusted organisation at the heart of our communities, we recognise the important role we can play in supporting the public, patients, our own people and local partners in achieving the best of health for the local population and the communities in which they live by providing Exceptional Care Together
Our fundamental Values of Compassion, Openness and Excellence underpin how we intend to work as a Trust and the associated behaviours are becoming embedded in all aspects of how we work.
In return we will offer:
Development opportunities, including both professional and leadership

development

On-going support through every step of the way from recruitment to when you join our team and beyond.

A variety of other staff benefits including employee

assistance

programme, discounted gym membership, onsite fitness classes, car scheme
Key Facts about our Trust:
Our hospitals see more than 4,000 outpatients

daily

We see more Trauma & Orthopaedic outpatients than any other Trust – over 3,300 per

week

An average 860 patients are seen in A&E every day – 6th largest in the

country

Our hospitals admit more than 220 emergency patients daily.

We carry out more planned surgical operations than any other Trust in England with almost 50,000 operations taking place in our 52 operating

theatres

We are one of only 5 Trusts nationally with more than 50 operating

theatres

We carry out more than 300 elective procedures each working

day
Detailed job description and main responsibilities
Provide

medical advice to the Divisional Management Team/Board.

Be involved in the delivery of a balanced financial budget, including the development and delivery where necessary, of financial recovery plans and efficiency savings.

Working with the Clinical Directors of the Business Units, helping them take a lead in developing the understanding of best value healthcare.

To have the ultimate responsibility for job planning for consultants and non-career grade doctors within the Division.

Provide

leadership, advice,

support

and development to the Clinical Directors within the Division.

To have responsibility for performance management of Clinical Directors within the Division and an overarching responsibility for Specialty Leads, Consultant colleagues and non-career grade doctors within the Division.

Through the Clinical Directors ensure that medical practice within the directorate

complies with

the policies and procedures of the Trust.

To ensure that processes for appraisal for revalidation of consultant and non-career grade doctors within the Division are robust and in line with Trust policy.

To

participate

in disciplinary processes involving medical staff which have been escalated above Lead Clinician level, and to

provide

similar support to other

Divisions

as necessary.

To support the Executive Medical Director in the provision of strategic advice and leadership on medical and clinical matters to the Trust Board and the Executive Committee.

Advise and act for the Executive Medical Director on the development and management of performance procedures and rules of conduct for medical staff in line with GMC, DH and NCAS guidance.

Represent the Executive Medical Director on Consultant and other

appropriate interview

panels.
To support the Executive Medical Director and Medical Director for Professional Standards in developing and implementing robust arrangements for medical revalidation and appraisal (Lead role for one DMD)
Additional information
Salary:
£88,364-119,133 consultant payscale + £24,000