A conversation we wished we'd had a year ago…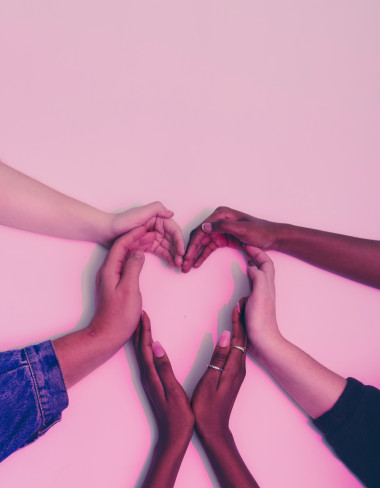 Humanising Healthcare conference took place online this week, having been postponed from last year in the face of worsening conditions due to the Covid-19 pandemic. The event, originally put together through the support of the Scottish Clinical Leadership Fellows, brought much-needed focus on compassion, health and wellbeing of the healthcare workforce after a year of collective trauma, and welcomed delegates from across the UK.
Dr Trudy Foster, FMLM Lead for Scotland, welcomed the Chief Medical Officer (CMO) for Scotland, Dr Gregor Smith, saying she had "never before known a time when CMOs have been so well known, not just within the medical world, but by the general public!" The evolving volatile, uncertain, complex and ambiguous (VUCA) world has seen to that.
Dr Gregor Smith acknowledged there has never been a more important time to consider the wellbeing of all in healthcare, and we should not ignore how difficult it has been – hence the reason it features so large in his most recent annual report – to underscore the duty of care we must all have to ourselves, to staff and to patients.
He said: "Any recovery must start with acknowledgement of the challenges faced, identifying practical needs and building trusting relationships with colleagues and the people we care for.
"There is a lot of talk about the 'new normal', it is important we work together to shape what this looks like."
The CMO went on to describe the importance of supporting a compassionate workforce, for "If we are to deliver careful and kind care to our patients, we must first show kindness and compassion for each other."
Taking advantage of the online 'chat' platform, Mr Peter Lees, FMLM's chief executive, thanked Dr Smith and his team for demonstrating medical leadership at its very best and under the most complex and difficult VUCA circumstances.
John Sturrock QC, who has conducted a review for the Cabinet Secretary for Health into allegations of bullying in NHS Highland, drew on this as well as his extensive role as a mediator, to deliver a session on how better conversations and stronger relationships will come out of a position of "love over fear in healthcare". In his thought-provoking presentation, John Sturrock described compassion and love as the defining human ethic, but also the most demanding, as "they take courage and human understanding".
Cathy MacDonald, Former Police Scotland crisis and hostage negotiator, then took delegates on a deep dive into the practical "art of communication", focusing on the human elements – of behaviour, emotions, beliefs, values, needs and wants – which influence why and what we do and say and the way we say it, and ultimately impacts on the outcomes and success of our human relationships. Emotion works quicker than logic, so we must identify that and manage it first, or we risk losing our ability to connect, understand and influence our relationships.
Cathy MacDonald emphasised Dr Gregor Smith's message of working together, and John Sturrock's focus on emotion, connection and respect, and how these are inextricably entwined in the art of communication.
"Between stimulus and response there is a space. In that space is our power to choose our response. In our response lies our growth and our freedom." Victor Frankl[1]
Break-out sessions run by Grecy Bell, Associate Medical Director at Dumfries and Galloway, and Elizabeth Kelly, Carnegie UK Trust Associate, as well as by John Sturrock QC, allowed for some exploration of the practical hints and tips for delegates to take back to the workplace and apply straight away.
Shumela Ahmed, of the Resilience Learning Partnership, brought some powerful, personal focus to the event with a lively, interactive trauma-informed approach on making humanity in healthcare a reality. Her experiential message hit hard: "stressed people can't help and support stressed people".
Dr Paul Evans, FMLM Medical Director, brought proceedings to a close with a reminder of the human values and behaviours needed for effective medical leadership to support individuals, teams and systems in the delivery of compassionate care, which are established in the FMLM Leadership and Management Standards for Medical Professionals.
FMLM has received some exceptional delegate feedback on "the vision and courage to bring a trauma-informed approach to a leadership conference, to support leaders in enabling equitable care. This is outstanding and commendable.
"I was very inspired by the whole morning, so much so that I have disseminated information from the conference in nearly all of my conversations." Dr Liliana Risi, North London GP
Humanising Healthcare 2021 was sponsored by Oxford Medical and Chase de Vere Medical.
---
[1] Frankl, Victor. (2011) Man's Search for Ultimate Meaning. Ebury Publishing, Imprint Rider Books