Doctors without borders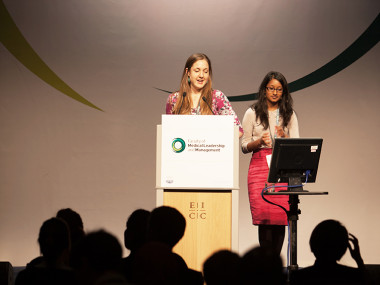 If beginning a fellowship in leadership and management was deemed by some as 'going to the dark side,' then being seconded to Bupa – the only private healthcare organisation currently hosting fellows on the scheme – felt like going to the really, really dark side.
I began the year as a National Medical Director's Clinical Fellow with some trepidation, but also hope that I would be able to learn in one year all the secrets of high quality private care delivered without financial loss, and bring them back to the NHS. The reality turned out as not so straightforward. Only gradually did I glean an overview of this enormous, international healthcare company.
And I made some surprising discoveries on the way. I learned Bupa is a private company limited by guarantee – meaning there are no shareholders and all profits are reinvested into the business. Bupa is also older than the NHS. But Bupa is also very different, owning just one hospital, while at the same time running 280 care homes, many dental and health clinics and providing medical insurance for 2.7million people in the UK. So what could I do to help?
Under the guidance of my supervisor, Dr Steve Iley, I took over leadership of CQC inspection preparations in the medical insurance arm of Bupa UK. This included leading changes that affected over 150 staff as well as recruiting a new chief nurse; this was undoubtedly the biggest quality improvement project I had ever led.
I was also involved in a new multidisciplinary team reviewing how Bupa could improve care for complex patients treated in the private sector, as well as designing a new resource to educate patients and their families about palliative care, promoting shared decision making for people with terminal diagnoses.
In addition to these projects, I helped organise the first clinical fellows dinner of the year, attended by Bupa's CEO at the time, Stuart Fletcher, as well as the first networking event for fellows and alumni of the scheme.
During the year, I learned a great deal about what makes a strong healthcare organisation, including having a clear vision and values that staff strive to embody. Bupa's purpose is to help people live 'longer, healthier, happier lives' and I'm struck by the simplicity of this message, which we can all identify with, whether as healthcare professionals or patients.
Bupa is also not afraid to treat the patient as a customer, which eliminates barriers to organising care around what patients and their families want rather than the way we have built our national healthcare service. Also at Bupa clinicians and managers seem far less divided. In fact, there are many clinicians in purely managerial roles, who are valued both for their managerial and clinical expertise.
Bupa is of course not perfect – and you might imagine that change in an organisation larger and older than the NHS is hard to implement quickly. But my experience has been a wholly positive one.
As I prepared to talk about my reflections on my year as a clinical fellow, I was keen to identify a theme to focus my reflections. As I am training for the New York Marathon in November, when I will be running for Doctors Without Borders, both training and fundraising are at the forefront of my mind. It struck me that the idea of 'doctors without borders' is exactly what the National Medical Director's Clinical Fellow Scheme promotes and is the part of the year I have perhaps valued the most.
The scheme brings together a diverse range of trainees – from fields as varied as surgery and general practice, intensive care and psychiatry – allowing us to step out of our specialties to work together as a truly multidisciplinary team. I can't overstate how valuable this has been as we each sought help and advice from each other to progress the projects we led throughout the year.
The scheme also seconds us to a wide range of healthcare organisations – from medical royal colleges to health and care regulators, from commissioners to charities and private healthcare companies; it thereforebreaks down borders between these historically very different and sometimes politically opposed organisations by planting within them junior healthcare leaders whose style is collaborative and inclusive. Through visits to Public Health England, the GMC, Macmillan and other organisations, we have had the opportunity to understand first-hand what role the various organisations play and how they exert their influence within our healthcare system.
In addition, the fellowship scheme continues to build links to similar initiatives in Scotland, Wales and Ireland, crossing national borders in healthcare leadership in Great Britain and, I hope, internationally in the near future. But at the very heart of the scheme is encouragement for doctors in training to step across the border into medical leadership and management, where it turns out it's not that dark after all.