Imagine what healthcare would be like if we could help every doctor to be a better leader…
Ruth shares what she took away from the 'Learning from leaders' event organised by FMLM for ADEPT clinical leadership fellows in Northern Ireland in September last year.
Fresh into my year as an ADEPT Clinical Leadership Fellow (the Northern Ireland equivalent of the National Medical Director's Clinical Fellow Scheme), I attended the Learning from leaders event at which Mr Peter Lees, FMLM Chief Executive and Medical Director, addressed an audience of medical trainees and clinical leaders. I had applied for the ADEPT fellowship to learn about management structures within the NHS to help me navigate services as an advocate for my patients and my specialty, following completion of training as a general psychiatrist. On a personal level, I hoped to develop my skills in leadership particularly with regards to assertiveness, influencing and negotiating. The event was supposed to challenge traditional views of leadership and emphasise its importance to all doctors, no matter their grade or seniority.
Debunking the mythology
Mr Lees started with the question 'Why should all doctors care about medical leadership?' emphasising that leadership is inherent to all levels of clinical experience. He reflected on the past and the view that clinicians who enter leadership and management roles cross to 'the dark side'. We were encouraged to challenge this negative view, to instead engage with 'the enlightened side', recognising the value of stable medical leadership in delivering quality patient care. Isn't this why we all aspire to be doctors in the first place? Perhaps the mystique surrounding medical leadership isn't deserved, as we all engage in leadership daily. When we work within a functioning team or make critical decisions we are medical leaders.
Using the African proverb 'when the elephants fight, it is the grass which suffers', Mr Lees reminded us that the historical divide between medics and managers has served to help no-one, least of all our patients. Traditionally, doctors and managers have been considered to have conflicting agendas, with managers concerned about money and doctors concerned about patient care. Managers do have a crucial role in budgeting, but if we consider that this relates to good stewardship of public money, then our values are perhaps more closely aligned than we might first believe. In engaging with leadership and management as a profession our aim is to improve patient care. It is essential that the decision-making process takes place as close to the patient as possible. However, if doctors do not recognise the value of the medical voice within the system, how can we ensure this occurs?
Professionalising medical leadership
Medical leadership may be viewed as an amateur sport, but Sir Robert Francis recommended that healthcare management and leadership should be treated as a profession. Mr Lees spoke of FMLM's role in professionalising medical leadership, to include the development of standards of medical leadership, and to define and help implement organisational support for medical leaders, commensurate with the demands of the role. Certification domains have been developed to include behaviours, knowledge and experience.
Developing teams of leaders
Mr Lees spoke of his vision for the future of medical leadership and we were asked to imagine 'what healthcare would be like if we could help every doctor to be a better leader'. We were reminded that good quality leadership saves lives, with the literature demonstrating that involving doctors in senior leadership and management improves the quality of healthcare organisations.
Looking to the future, Mr Lees advocated the approach of Nick Petrie from the Center for Creative Leadership who argues that there is a need for a vertical development approach with a greater focus on collective leadership and a transfer of greater developmental ownership to the individual. The aim is to develop teams of leaders who recognise the value of leadership throughout the system and can work collectively to ensure the provision of quality care.
Shaking beliefs
I started this blog with a declaration about developing my clinical leadership skills in preparation for CCT so that I can be a successful consultant. On reflection, this self-righteous statement didn't completely mask my underlying cynicism of leadership and management structures within the NHS. This is an opinion I inherited from my seniors as I entered post-graduate training post-MMC. Mr Lees' impassioned discussion on the importance of collective clinical leadership for quality patient care has shaken these beliefs. I now realise that as doctors we have a responsibility to be leaders – working within multidisciplinary teams to provide quality care, making decisions to ensure patient safety in critical circumstances and to guide the healthcare system as it navigates an increasingly pressurised and austere climate, in order to protect our NHS for future generations.
About the author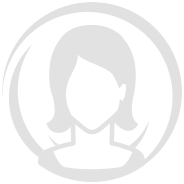 Ruth Thornbury is an ADEPT (Achieve Develop Explore Programme for Trainees) Clinical Leadership Fellow and ST6 General Psychiatry Trainee in Northern Ireland.
For her ADEPT fellowship she is working with the HSC Safety Forum to devise a training programme aimed at improving trainee doctors' communication with patients and their families, with a patient-centred focus. She is also based at the HSC Leadership Centre, bringing a medical viewpoint to their work in leadership development, consultancy and service improvement.
Ruth has an interest in how psychodynamic theory can inform general psychiatric practice and specifically risk assessment and reflective practice in complex cases. She has a developing interest in clinical leadership and believes that all doctors have a responsibility to make their voices heard as advocates for their patients, their service and the NHS.