Sustainability in healthcare – what does it mean?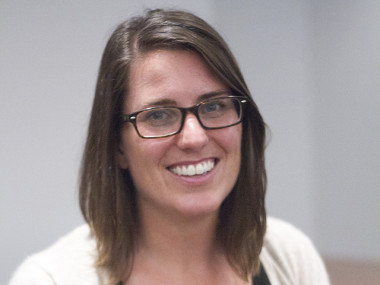 This year I am a National Medical Director's Clinical Fellow at the Royal College of Physicians (RCP) in London, where I focus on what sustainability means in healthcare.
Sustainability looks at the environmental, social and economic impacts of a healthcare system. It is an upcoming theme in healthcare leadership and management as the world realises that climate change is an enormous threat to population health, and within the UK, where we have finite resources to combat these challenges, while at the same time striving to keep up with increasing demand.
Sustainability in healthcare is embarking on the same journey as the 'smoking and health' debate 50 years ago. Currently it is about increasing awareness of the subject, lobbying government to make environmentally considerate changes, and empowering the medical workforce to change culture and practice. The beauty of this topic is that it is relevant to all specialities, it affects everybody, and it looks towards preventative care. Successful sustainability projects not only improve service access and quality, but are environmentally and economically beneficial, and effective changes aren't that hard to identify.
On an average day, I would be based at the Royal College of Physicians in Regent's Park. My workload would consist of a combination of desk-based work (researching, writing documents and answering emails) and meetings. Meetings may be with internal staff or external stakeholders to learn about what they do and how we can collaborate on projects. The latter is a great opportunity to test out some cafés around London.
The RCP is a great place to work. All the staff are friendly and approachable, and they make you feel valued as a contributor. The transition from clinical to non-clinical work can be uncomfortable initially, but everyone is there to support you. No matter what your interests are, all departments will take time to explain what they do and welcome you to their meetings if you want to get involved.
I am developing skills in project design and management, communication, political strategy and leadership (which I'm learning a lot about just by observing the soft skills of national leaders in a variety of situations). The best thing about my job is the flexibility. I have the freedom to choose what I would like to learn, and how I would like to achieve a goal. The RCP encourage you to experience a wide range of environments, both internal and external, and are always sharing learning opportunities with you.
My time so far has enabled me to observe and gain a greater understanding of what medical royal colleges do. It has opened my eyes to national politics and healthcare planning. The breathing space away from clinical work provides time to reflect on your own behaviours and decide what kind of leader you want to develop into, and how to get there. The opportunities on the National Medical Director's Clinical Fellow Scheme are plentiful, and the skills and experience gained – immeasurable.