BMJ Leader: December issue now available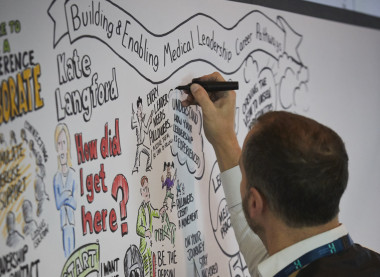 The latest issue of the UK's medical leadership and management journal, has been published, with a number of pertinent articles highlighting issues of interest for our members, who enjoy free access as part of their membership.
A number of pieces of original research have been published in this issue of BMJ Leader, with research focusing on clinical physiotherapists' experience of leadership in physiotherapy and improving reliability within critical healthcare infrastructures.
Editor in Chief, and recently appointed National Medical Director NHS England, Professor Stephen Powis gives his thoughts on the future of clinical leadership.
Of further interest to our members is a study from Katina and Magpili-Smith investigating the existing literature on determinants and a further study from McGowan, Walsh and Stokes on interventions for national medical leadership development.
We strongly encourage our members to access this issue of BMJ Leader and take the opportunity to stay up to date with the latest thinking on healthcare leadership.
BMJ Leader is an international, peer-reviewed, online only, subscription based journal that publishes articles in the field of healthcare leadership. With a focus on original research and reviews, the journal is a place of discussion and debate for the many disciplines that make up leadership in the health services.