Covid-19: a turning point for medical leadership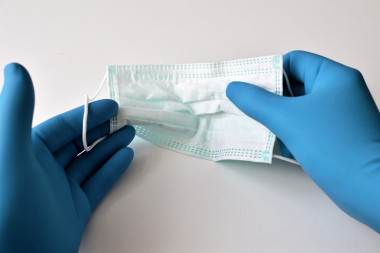 At times of crisis, expert opinion is crucial to formulate policy and direction. The Covid-19 pandemic has demonstrated the life-saving importance of medical leadership at national as well as operational levels. Innovation and rapid re-organisation have enabled healthcare systems to cope with the unprecedented demands placed on services in both primary and secondary care settings. While there have been genuine issues picked up in the media, this should not detract from the enormous value gained from medical engagement and the real and present opportunity to capture and change the way we lead healthcare over the coming months.
To build on Peter's editorial last week, now is the time to review all areas of healthcare to reflect and carefully consider how best the medical profession can sustain its influence in shaping future policy direction, both nationally and locally. We are at a turning point, where we need to balance the necessity to sustain a Covid-19 response capability while tackling the immense challenges of resuming our healthcare services which have been suspended. Optimising the effectiveness and quality of care in the most economical way will be key.
I believe that against the background of major changes that have been necessary in response to Covid-19, this is a once in a life-time opportunity for clinical staff to lead on the re-configuration of services, as even the most entrenched clinical (as well as non-clinical) managers have acknowledged and embraced the need to rapidly adapt and modify services for the benefit of patients.
I was interested to read an article by Jaason Geerts[i], from the Canadian College of Health Leaders, who suggests we are in "the prolonged in-between phase after the escalation and emergency periods but before the pandemic is resolved" which presents an important opportunity to evaluate leadership and apply learning from the global experience.
As the professionaI home of medical leadership and management in the UK, FMLM can play an important role in collating that learning and experience and is keen to engage with national bodies to ensure the current impetus of medical engagement is adroitly utilised as we move forward. Not only was this a key recommendation of the Francis report[ii] in 2013, but also more recently in NHS England's Interim People Plan[iii]. Capitalising on experience and individual feedback is essential for all services.
Shared examples of more effective ways of working, grasping new technology, lessons learnt and of course medical leadership (good and bad) throughout the pandemic will help to create a repository of knowledge to stimulate future debate.
We warmly invite members and fellows to utilise their influence and leadership and inspire colleagues to reflect on and share their experiences by contributing to the discussion through FMLM articles, interviews, podcasts and webinars, which should help to shape future models of care across all healthcare sectors.
---
[i] https://www.theglobeandmail.com/opinion/article-our-current-approach-to-covid-19-wont-work-as-well-for-a-second-wave/
[ii] https://www.gov.uk/government/publications/report-of-the-mid-staffordshire-nhs-foundation-trust-public-inquiry
[iii] https://www.longtermplan.nhs.uk/wp-content/uploads/2019/05/Interim-NHS-People-Plan_June2019.pdf