First issue of BMJ Leader - available now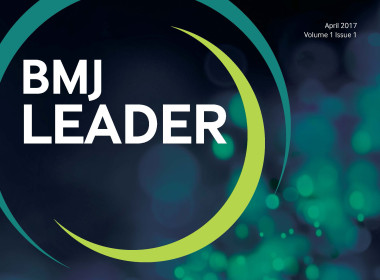 FMLM's official journal for members is now published.
This quarterly online publication, co-owned by FMLM and BMJ, has an international reach and gives access to the latest peer-reviewed articles and research reviews relevant to the many disciplines that make up leadership in health services.
Prof Stephen Powis, Editor-in-Chief, said: "As an online journal we will be publishing new papers as soon as they have completed our editorial processes, so I would urge you to check back regularly to see what's new."
FMLM members are invited to submit their original research material for consideration.
BMJ Leader is published by BMJ Journals and available through annual subscription.
FMLM members subscribe to BMJ Leader through their membership and have priority access to the journal via the FMLM website.
Find out more and submit your proposal.