The challenge of medical leadership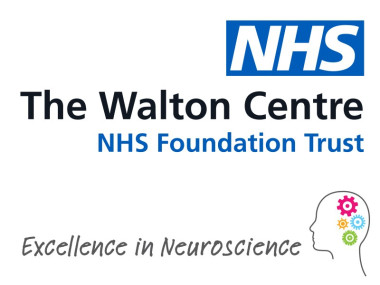 By Michael Gibney, Chief People Officer, the Walton Centre NHS Foundation Trust, an FMLM-affiliated organisation
"FMLM is delighted Michael Gibney has shared his thoughts on the challenge of medical leadership and the value of organisational affiliation with FMLM. The Walton Centre is an outstanding organisation that has seen merit in creating a partnership with FMLM, which has provided both a learning curve for the Faculty as well as significant benefits for the organisation itself – long may this continue." Dr Paul Evans, FMLM Medical Director and Founding Senior Fellow.
For a number of years before the pandemic, having strong and representative medical leadership at the forefront of the Walton Centre NHS Trust's agenda was problematic. There are far too many underlying reasons to cite here, but some key ones must be acknowledged. As someone who leads human resources at the trust, it has always been clear that medical staff have a set of terms and conditions that are different from all other employees. This even includes discipline and grievance, as this group of staff comes under the NHS's Maintaining High Professional Standards (MHPS) framework. From the perspective of other staff, the rationale for this has perhaps not been communicated enough.
At the time, there did feel to be a genuine difference between trust leaders, senior managers, middle managers and the consultant body, which seemed to result in them moving in different orbits. Fundamentally, doctors were focussed on patient care, research, and delivering medical education rather than shaping and leading the NHS. It was particularly striking that within medical education trainee doctors were asked to reflect on their practice, while an MBA student would typically get 20 hours of high quality coaching support. One is being equipped for the challenges ahead, while the other is being left more open to chance…
In response to this, at the Walton Centre in 2017, we started trying to develop a behavioural charter that our consultant body could commit to that would enable a shared understanding of priorities, behaviours and a sense of shared purpose. It had not been going especially well when we stumbled across the FMLM Leadership and Management Standards for Medical Professionals. Someone had got there first and following a meeting with the senior consultant body, the Trust decided to adopt the standards. It was slightly more complicated at first, because FMLM did not have an organisational membership model at the time, like many other standards (eg Investors in People) but they soon developed one. Being able to commit to the standards as an organisation is important as it sends a clear signal to the whole workforce that we aspire to these standards, and leadership development can coalesce around them.
We are proud that the Walton Centre was the first NHS Trust to become an organisational member of FMLM.
One of the first steps FMLM offered was to support the Trust's appraisal process. They have been able to offer welcome guidance and support to our appraisers in further developing the process and enabling a more rounded conversation on leadership responsibilities and opportunities. Clearly, this has been supported by a number of development options, most of which have been online up to this point. The consistency of input has been central to effective delivery and raising the level of maturity across the medical workforce.
The development offer has incorporated students, trainees, consultants, and senior medical leaders with input that is pitched at an appropriate level but, importantly, does not shy away from behavioural challenges. To return to the initial problem, as outlined at the beginning of this article, the most common arenas for behavioural issues to emerge were within discrete teams. Changing an unhealthy culture, where views have become entrenched, is one of the hardest challenges in people management. FMLM offers the opportunity to tackle issues head-on, based on a shared commitment to the Standards rather than singling individuals out.
The Walton Centre is the only stand-alone neuroscience centre in the country, so it makes sense that we operate as a centre of excellence. We have to have a culture that supports innovation and creativity to remain an outstanding trust that punches way above its weight. The adoption of the Standards is critical to having a long term, sustainable framework for medical leadership. Put simply, you cannot have conditions in which people feel oppressed or bullied and expect them to be the best they can be. The Trust is clear that it will only deepen its commitment to the Standards and build its medical leadership development programme around it and use the support of FMLM to establish a pipeline of future talent.