The clinical accountant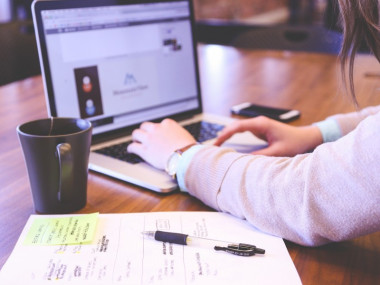 By Duncan Orme
Operational Director of Finance, Nottingham University Hospitals NHS Trust
After decades of working together, the partnership between clinicians and accountants is developing as the richness of patient level data improves. The understanding of how accountants can support safer, smarter, better patient care is, in turn, leading to more efficient services.
The established role of the accountant in healthcare focuses on stewardship of public funds, robust transactional processes, budget management and efficiency. As a result, clinicians have rarely worked with their accounting colleagues until they reached management roles. Unfortunately, this has all too often resulted in 'finance' being seen as a dirty word in healthcare.
This partnership was the subject of last month's Healthcare Financial Management Association (HFMA) and Faculty of Medical Leadership and Management (FMLM) webinar, where a straw poll examined the character of clinical/finance engagement among the 241 participants.
Just over one in 10 felt either 'creative excitement' or 'heartfelt commitment' to working together. And a further four out of 10 described their engagement as 'cheerful cooperation'.
This suggests half of the participants viewed current working relationships as positive. However, in a group that self-selected as interested in a webinar titled Harnessing the power of clinical and financial collaboration, it was sadly unsurprising that half the voting participants felt they collaborated because they had to comply or obey.
• 'Creative excitement' 3%
• 'Heartfelt commitment' 9%
• 'Cheerful cooperation' 38%
------------------------------------------------------------
• 'Willing compliance' 44%
• 'Malicious obedience' 6%
The session sought to explore how these perceptions are changing. It revealed examples where clinicians now include the accountant as a vital member of their team, providing meaningful insights into clinical pathways.
The technology that has facilitated this change is PLICS or patient-level costing and information systems, to give it its full title. These systems have been implemented throughout NHS acute sector providers in England as part of the National Cost Collection and are now being implemented in mental health and community services. PLICS aggregates information from clinical systems such as theatres, pathology, radiology and pharmacy and combines the data to provide a record of the income and costed activities contributing to each patient's care.
Originally collected for tariff purposes, this anonymised national data set is a large, and potentially valuable resource. In 2018/19, 115 million episodes were collected with 3.1 billion points of data to a value of £44bn. With three years of data it is now believed to be the largest costed dataset in the world. The challenge is to move beyond collecting data so that this valuable information is placed in the hands of those clinicians who can use it to improve.
At a local level there are plenty of examples of clinical teams using PLICS. Nottingham University Hospitals NHS trust holds 1.3 million patient contacts a year and has an average of more than 100 items of costed data per patient (each including the time of the intervention). This rich data set can be categorised, subdivided, filtered and interrogated to facilitate a detailed examination or audit by the clinical team, working with their accountant, to provide previously unavailable insights.
As clinicians recognise the value of this resource, they are encouraging the cost accountants (who have the expertise to navigate and interpret the costed data) to come out of their back offices and join the clinical team.
The Nottingham team has been approaching this in a structured manner through the Trust's Wave programme, a three-month intervention as part of a trust-wide programme to improve quality and reduce waste. The programme starts with the opportunity for the clinicians to develop their own personal relationship with the data.
This usually results in bespoke analysis to answer clinically-led questions. The process then facilitates a detailed analysis and understanding of variation. This evidence-based approach makes the next steps of proposing adjustments to care pathways and enacting these changes easier. Since 2015, this clinically-led process has identified £34m of improvement opportunities.
In a small, but increasing number of trusts, the role of the cost accountant is developing the characteristics of a 'clinical accountant'. I hope this will see financial/clinical partnership develop beyond the boundaries of management. And perhaps the term 'finance' will stop being seen as a dirty word and be regarded as an enabler of safer, smarter and better healthcare.
Watch the HFMA and FMLM webinar on Harnessing the power of clinical and financial collaboration.
The HFMA has made a number of its bitesize courses free for NHS staff through the Electronic Staff Record. Short, intermediate and advanced courses are available covering a range of topics from how the NHS is funded and governance arrangements through to motivating and leading teams and board-level decision making.