Trainee leadership passport launched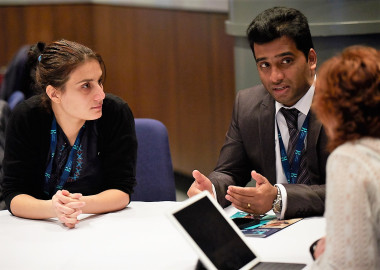 FMLM is pleased to launch the Trainee leadership passport, a new resource to enable trainees to record their leadership experience and reflections.
The aim of the Passport is to provide a framework within which doctors can add their experience and reflections.
This will help demonstrate leadership development for job interviews and ARCPs, while also showing the wide range of options available to trainees who wish to develop their leadership skills.
The Passport allows trainees to map their leadership development to the GMCs new generic professional capabilities, which are the competencies that will be embedded in every future postgraduate curriculum, and the FMLM Leadership and management standards for medical professionals.
The resource was developed by the FMLM Trainee Steering Group.
The FMLM Interim Chair, Iain Wallace, said:
"There has never been a more challenging time to practise medicine and consequently all doctors, no matter their speciality or seniority, need to acquire leadership skills. In that context, I really welcome the initiative shown by the FMLM Trainee Steering Group in developing the Trainee leadership development passport. It is a structured and handy way to record your acquisition of leadership competencies that will support your ARCP and, potentially, FMLM fellowship.
"I encourage you to make full use of the Passport throughout your training years and possibly beyond your CCT. I have no doubt it will help you to become a more effective leader, doctor and colleague."