We need organisations, not just individuals, to commit to better clinical leadership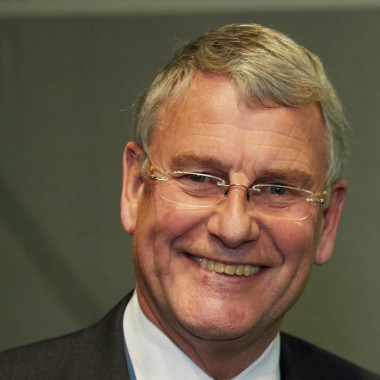 By Dr Paul Evans
FMLM Medical Director
There is no doubt that clinical engagement and influence has been crucial in the response to the pandemic across the UK. Good clinical leadership has facilitated strong collaborative working and a team ethos that has enabled remarkable innovation, adaptation and resolve to counter the never ending pressures that many have experienced over the past 12 months. Bad clinical leadership has fostered the opposite.
As we hopefully move into a 'recovery' phase, it will be essential that good medical engagement is maintained and that medical leadership skills are fully utilised to tackle the significant challenges that the NHS faces in the restoration process. This responsibility does not fall only to individuals. To support organisations to promote clinical leadership and collaborative working, we have developed a sustainable, and I believe fundamentally game-changing, model called FMLM Affiliated Organisations.
Its aim is to underpin the development of good medical leadership capability across an organisation. The concept is simple, organisations such as trusts, primary care groups and others sign up to the FMLM Leadership and Management Standards for Medical Professionals and promote them as an expected mode of behaviour among all members of staff.
The FMLM Standards are expected to be embedded into job descriptions with the inclusion of FMLM Fellowship as a desirable qualification for all in medical and dental professional leadership roles. FMLM will support the incorporation of leadership standards in medical appraisal, and in succession planning, alongside the design and delivery of sustainable medical leadership development. A benchmark is set for improvement - as well as raising awareness - of the importance of accountability, team-working, inclusivity and professionalism among medical staff. All these principles are equally applicable to other clinical and indeed non-clinical staff. Crucially, the partnership is tailored to meet the specific needs of the organisation.
Through these partnerships FMLM aims to support organisations to create the appropriate environment for individuals, teams and organisations to flourish and work collaboratively to optimise patient care, and develope a culture across the organisation that supports the wellbeing of all staff.
The value of this approach has been acknowledged nationally and a number of trusts have already committed to the scheme. While the early uptake has been in acute trusts, we believe that the approach is equally valuable to mental health and community trusts, and primary care organisations. Furthermore, encouraging conversations have begun to adapt the offer to emerging Integrated Care Systems in England and reinforce the already established systems in the other home nations.
So, we encourage FMLM Fellows and members to motivate their organisations to 'sign up' to become an FMLM Affiliated Organisation, as a great way to support individual commitment to good medical leadership, and to help influence in a positive way the overall leadership culture and capability within the organisation.