Professionalising medical leadership and management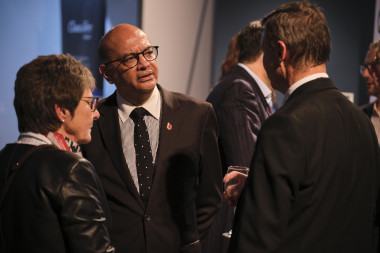 The Leadership and management standards for medical professionals set out the behaviours needed for medical leadership and management practice across the UK health sector. The standards are:
designed specifically for medical professionals working in the UK, from all specialties, career stages and across all sectors involving healthcare
derived from and build upon General Medical Council guidance, Leadership and management for all doctors, UK national leadership frameworks and models, and research on medical leadership, management and engagement
used by doctors and by organisations for professional and organisational development.
High quality evidence and research will play a key role in promoting a strong culture of medical leadership. The FMLM research strategy is a commitment to the importance of research and research evidence in pursuit of the FMLM primary objective of improving care for patients through good medical leadership.
FMLM is committed to identifying, growing and applying the evidence base for leadership and leadership development. From 2013 – 2015 FMLM, The King's Fund and the Center for Creative Leadership (CCL) conducted a literature review of the evidence base for leadership in healthcare and published Leadership and Leadership Development in Health Care: The Evidence Base.
This medical leadership diagnostic has been developed to support doctors at all career stages: team member, team leader, operational leader and strategic leader. It is:
informed by experts and designed specifically for doctors to gain insight into their own leadership behaviours and performance, available at several levels for all career stages
based around the behaviours associated with effective leadership and management, as articulated in the Leadership and management standards for medical professionals
developmental, helping doctors to become more effective as a leaders.
The award of Fellowship of FMLM is an essential step for clinical leaders that acknowledges their contribution to and impact in healthcare. This certification process recognises those who demonstrate a high-level of leadership competence, consistent with the Leadership and management standards for medical professionals.