Great Ormond Street Hospital: Established Leaders Programme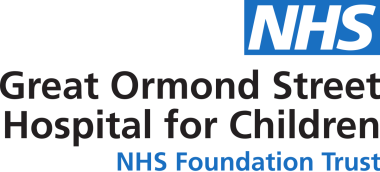 The Established Leaders Programme is for senior leaders and managers working in the Great Ormond Street Hospital for Children NHS Foundation Trust . The programme is designed to develop strategic leadership skills and capability.
This multidisciplinary programme will stimulate reflection and knowledge to help participants handle the challenges of leading in complex scenarios and environments. By learning various theories, methodologies and techniques the participants will have direct impact on the future of the organisation and its people.
The programme is aligned to five core areas of GOSH Leadership and Management Competency Framework:
Self – focus on personal resilience, drive, self-development and self-awareness of leadership style.
Team – nurture and develop diverse, high performing teams through inclusive, compassionate team leadership.
Service – leading or supporting service development, driving efficiencies and improvement by effectively navigating the space between different teams, integrating skills and resources in service of our patients
Corporate Responsibility – active in the delivery of the wider GOSH strategies and transformation programme, understanding competing demands and corporate governance. Appreciating and demonstrating good citizenship at GOSH.
System - working within the NHS, understanding the statutory, regulatory and policy framework which guide our work, acting as translator, communicator and advocate both in and outside the Trust.
The programme is ideal for colleagues who are in a senior leadership role within GOSH/NHS, who have accountability for a service or a programme of work. Participants will
create inclusive work environment of equity and ally-ship and drive culture change.
critically evaluate internal and external factors to create and deliver the organisational strategy.
grow commercial awareness by critically evaluating current and emerging social and business trends to ensure organisation effectiveness.
To find out more about this programme, please visit the GOSH learning academy.
Additional information
Competencies
Demonstrating personal qualities, Working with others, Managing services, Improving services, Setting direction, Creating the vision, Delivering the strategy
FMLM standards
Cross-team collaborations, Corporate team player, Corporate culture and innovation