Regional conferences 2015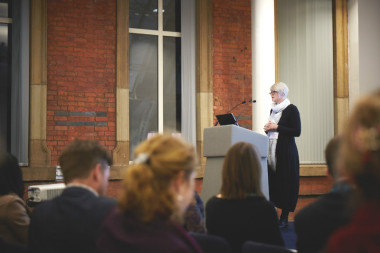 Following on from the success of the FMLM regional conferences in 2014, we are working with our members from across the country to bring you a new series of inspiring discussions and presentations on leadership in your region.
The events are open to FMLM members and non-members and will provide the opportunity to learn and share learning about developing high-quality leadership and management in health care. With the new FMLM Leadership and Management Standards for Medical Professionals launched earlier this year, we look forward to engaging with you in discussions about taking the standards forward.
Learning to improve
Belfast, 12 November
The conference featured an excellent programme of key note speakers, interactive workshops and a panel discussion to debate relevant topics in leadership in health care. Amongst the speakers, Professor Sir Liam Donaldson, Former Chief Medical Officer of England, talked about quality and safety in a modern health care system.
Leadership in military medicine and beyond
London, 29 September
The event, organised by the FMLM Armed Forces region in collaboration with the Military Medicine Section and the Institute of Healthcare Management, connected doctors and medical leaders within and out of the Armed Forces to define leadership, compare leadership styles and look at the pros and cons of change. Read highlights from the event.
Learning lessons, leading change
Glasgow, 21 September
We partnered with the Academy of Medical Royal Colleges and Faculties in Scotland to organise the second Scottish Medical Leadership Conference, which has proved a great success. The event wwas hosted by the Royal College of Physicians and Surgeons of Glasgow and brought together doctors and management experts to exchange ideas and inspire excellence in leadership. Read more about the event.