The Business School (formerly Cass): Executive Masters in Medical Leadership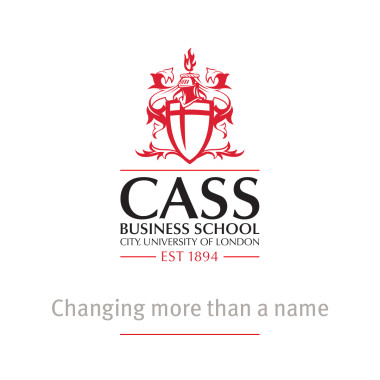 Cass Business School is one of City, University of London's five Schools. It's among Europe's leading business schools and in the global elite of business schools that hold the gold standard of 'triple-crown' accreditation. At Cass, we help individuals thrive in a dynamic, interconnected world. We blend cutting edge theory and practice, inspiring our vibrant London home, while engaging our international network.
Among the leading global business schools, the Cass approach is uniquely energising; personal yet global, intellectual yet practical, passionate yet disciplined. Resulting leadership enables agility, distinction and sustainability.
Knowledge: we create knowledge that fosters impactful thought leadership.
Education: we personalise learning experiences to build skills, distinction, and agility.
Community: we excel together, helping our staff, alumni, partners and institution thrive.
The Executive Master's in Medical Leadership (EMML) is a specialised degree that offers advanced leadership training to doctors. The programme develops leaders who can transform healthcare systems in ways that ultimately help people live longer, healthier lives. Grounded in research that shows that medical leadership improves healthcare system performance, this degree is distinct in targeting doctors. We have structured it in a way to fit into your busy schedule as a doctor, by offering the degree on a part-time, flexible basis.
Our degree will enable you to realise FMLM's Leadership and Management Standards for Medical Professionals. A key feature of our programme is its dual focus on personal development and research-based conceptual knowledge. The aim is to combine master's-level learning about people, innovation and change in healthcare with your own development as an effective leader in this environment. In doing so, we will be drawing on Cass Business School's world-class research capabilities and experience of executive development.
For more information, visit The Business School website.
Additional information
Run by
The Business School, City - University of London
Competencies
Demonstrating personal qualities, Working with others, Managing services, Improving services, Setting direction, Creating the vision, Delivering the strategy
FMLM standards
Self awareness and self development, Personal resilience, drive and energy, Effective team work, Cross-team collaborations, Corporate team player, Corporate culture and innovation