Home
»
VBHC Academy at Swansea University: MSc Advanced Health and Care Management - Value-Based Pathway
VBHC Academy at Swansea University: MSc Advanced Health and Care Management - Value-Based Pathway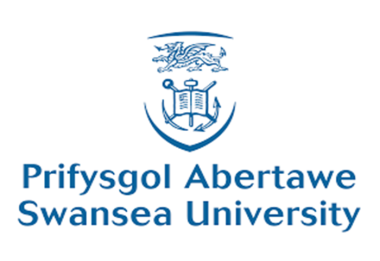 There is a growing requirement for health and social care systems to adopt a value-based capability; in order to lead organisational and system-wide transformation. The future challenges call for a radical new approach, underpinned by prudent principles, to lead change, harness new disruptive technologies and contest the purpose, value and location of existing service provision for patients.
Through its VBHC Academy, Swansea University is unique in offering a masters level degree with a specific pathway in the principles and application of Value-Based Healthcare in health, social care and the life-science sectors. Its aims to enable individuals to immerse themselves in the new paradigm of Value in health and care; how to implement it in practice at a population and individual level, capturing outcomes that matter, utilising digital technologies, applying new costing models, innovative procurement approaches and adopting a total pathway-of-care approach. Participants will develop the necessary skills to implement an innovative Value-Based strategy within an organisation.
Why Swansea?
The course is designed to challenge and stimulate, allowing knowledge to be assimilated and applied in context as well as to learn from peers, guest speakers and hosts of the module blocks.
Modules are taught by world-class academics with extensive experience of working within the health, social care and life sciences sectors as well as academia
Latest findings from research are used to ensure a robust understanding of the successful adoption of VBHC
Innovative programme designed to equip the learner with practical guidance on adopting a Value-Based organisational strategy
Invited to master classes by global experts in the field of VBHC
Attain a global perspective in the development and implementation of Value-Based health and social care.
Explore the inherent complexities in health and social care policy and practice.
Learn more about prudent and complex systems and how to enhance health and care.
Provide an opportunity for health, social care and life-science professionals to undertake a critical evaluation of underlying theory, practice and research in health and social care.
Become a critically reflective leader, practitioner, manager or researcher who can function at an advanced level of practice and provide leadership in the planning, development and critical evaluation of integrated health and social care.
For more information about this programme, visit the Swansea University website.
Did you know? Swansea University offers a secondary pathway to the MSc Advanced Health and Care Management in Innovation and Transformation. To find out more, click here.
Additional information
Competencies
Demonstrating personal qualities, Working with others, Managing services, Improving services, Setting direction, Creating the vision, Delivering the strategy
FMLM standards
Self awareness and self development, Personal resilience, drive and energy, Effective team work, Cross-team collaborations, Corporate team player, Corporate culture and innovation