Home
»
Blogs
»
Fiona Day's blog
»
What are the different types of 1:1 coaching (executive, leadership, business, career, health, life...)
What are the different types of 1:1 coaching (executive, leadership, business, career, health, life...)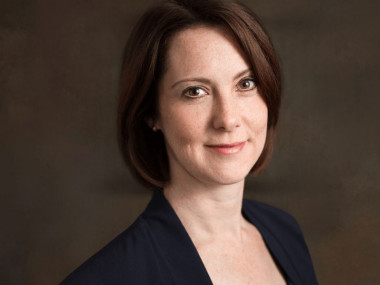 Coaching is one of the most evidence-based ways to develop your medical leadership skills and build your confidence and effectiveness over time. Coaches, like doctors, have certain core competencies, levels of experience, and also specialise in different fields of coaching practice. If you are new to working with a coach, it is helpful to understand in more detail what coaching - and coaches - can and cannot support you with, in order to help you choose the right coach.
What is a coach?
Lots of people use coaching skills in their work and lives, however the coaching professional body EMCC (European Mentoring and Coaching Council) definition[1] is: 'A professional accredited coach is an expert in establishing a relationship with people in a series of conversations with the purpose of:
Serving the clients to improve their performance or enhance their personal development or both, choosing their own goals and ways of doing it
Interacting with each person or group by applying one or more relevant methods, according to standards and ethical principles set up by EMCC and other professional associations.
How are coaches trained?
Coaching is still like the wild west to some extent, and unfortunately anyone can call themselves a 'coach' whether or not their training is accredited by an industry-recognised coaching professional body. However, the coaching equivalent of undergraduate and postgraduate education is coaching training accredited by the Global Quality Award (EQA).
How is coaching regulated?
Like doctors, coaches also have a professional body. But, unlike the General Medical Council, coaching professional bodies are not statutory organisations and do not have legal powers.
They do, however, set and maintain industry standards. For example, the European Mentoring and Coaching Council's European Individual Accreditation (EIA) award demonstrates that an individual coach (or mentor) has an appropriate level of knowledge and the ability to apply it effectively in their practice. As a coach or mentor becomes more expert, the level of competence expected of them increases: from Foundation, Practitioner, Senior Practitioner to Master Practitioner.
The EIA is the coaching equivalent of a licence to practise and a CCT at the same time. It is known for its very high standards and is recognised as a quality mentor/coach accreditation in the marketplace. It raises standards and professionalism in mentoring/coaching by:
Setting high standards in assessment criteria
Measuring ability against an evidence-based competence framework
Using reliable and rigorous assessment processes
Demanding a professional, reflective approach
Ensuring a commitment to continuing development.
What are the different types of coach specialisation?
Coaches may specialise by client group (eg doctors), or by the type of coaching work they are trained and skilled in. These are the main areas of coaching speciality when working with individual clients:
Executive (leadership, business) coach – these are coaches who specialise in working with senior leaders and senior managers including at Board level
Career coach – these are coaches who specialise in helping people with their careers. Some have additional training and qualifications in career counselling/ career guidance/ career advice but this is not the case for all career coaches
Health (wellbeing) coach – these are coaches who specialise in working with people who have health, lifestyle or wellbeing needs; some may also practice as clinicians using coaching skills, others may be coaches without clinical skills who are skilled at motivating behaviour change (there is a grey area between mental health clinical needs and coaching and it is important to be clear whether your coach is appropriately trained to be clear on these boundaries)
Life coach – a life coach can help with general non-specific life decisions.
Team coaching is a specific form of coaching which shares the same core training, however team coaches work with intact teams rather than individual clients.
Dr Fiona Day is an FMLM associate member, an executive coach with the FMLM Coaching Network and former consultant in public health medicine and NHS Board member.
[1]https://emccdrive.emccglobal.org/api/file/download/uKy7MLlofV6NoR4grJpyS...
About the author

Dr Fiona Day (MBChB, FFPH, MBPsS) is the UK's leading Coach and Coaching Psychologist for senior doctors, medical and public health leaders. With over 25 years' experience in both strategic, system and Board-level medical and public health leadership roles, and coaching for doctors and public health leaders, Fiona is uniquely able to help you to flourish personally and professionally.