What is team coaching - and how is it different from team facilitation?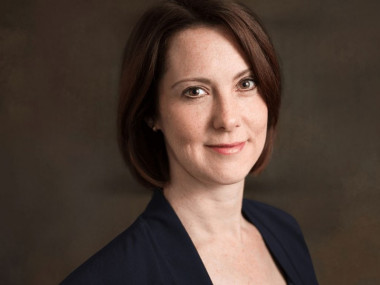 Individual (1:1) coaching is one of the most evidence-based ways to develop and grow as a medical leader, but there is an emerging body of evidence for coaching to enable teams to develop and grow together.
Team coaching is a specific form of coaching which takes place with intact teams, usually at Board or senior management level, either as a brief intervention, or over a period of months or years, to enable the whole team to grow and develop their leadership.
The coaching professional body, the European Mentoring and Coaching Council (EMCC), defines team coaching as follows[1]:
"Team coaching focuses on helping the team collectively achieve the team's work in terms of both task work and team work through a sustained series of conversations that raises the individual and collective level of reflection and self-awareness, and challenges the team's thinking and behaviours as they develop their own sustainable solutions and practices."
The EMCC Global Accreditation Standards Framework provides a description of a team coach at four distinct levels of professional expertise and learning outcomes, incorporating knowledge, understanding, skills and behaviours. Similarly to the EIA individual accreditation, as a team coach becomes more expert, the level of competence expected of them increases: from Foundation, Practitioner, Senior Practitioner to Master Practitioner.
A team coach is a qualified and accredited coach or mentor, such as those qualified and accredited through the the European Mentoring and Coaching Council's European Individual Accreditation (EIA) award, which demonstrates that an individual coach (or mentor) has an appropriate level of knowledge and the ability to apply it effectively in their practice.
A team coach is different from a group facilitator, although some of the skills used do overlap. Some coaches will also facilitate, while some facilitators will also team (or individually) coach. It may be confusing to tell the difference between the two. However, as a rule of thumb, if you want to engage someone to help you navigate the way through a difficult team away day, then a facilitator may be sufficient. But, if you want someone to bring a high level of challenge to the team over a longer period of time, who is also able to use specific tools, diagnose strengths and issues within the team, bring them to light, and use evidence-based models to ensure the whole team's leadership development and functioning is optimised, then a team coach could be more beneficial.
Team coaching can be delivered both virtually or in person. It can also include a mix of whole team and 1:1 coaching as part of a leadership development team coaching programme.
Dr Fiona Day is an FMLM associate member, an executive coach with the FMLM Coaching Network and former consultant in public health medicine and NHS Board member.
About the author

Dr Fiona Day (MBChB, FFPH, MBPsS) is the UK's leading Coach and Coaching Psychologist for senior doctors, medical and public health leaders. With over 25 years' experience in both strategic, system and Board-level medical and public health leadership roles, and coaching for doctors and public health leaders, Fiona is uniquely able to help you to flourish personally and professionally.