FMLM opens registration for the International Healthcare Leadership Conference 2022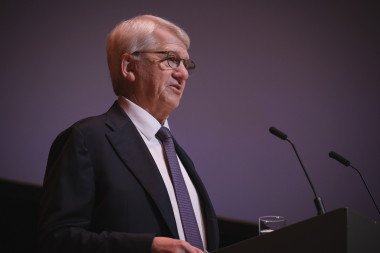 In an eventful week, which included the low-key celebration of the NHS's 74th birthday, and the dramatic implosion of England's political leadership, FMLM is pleased to announce registration has opened for the annual International Healthcare Leadership Conference, which takes place online on Wednesday 9 and Thursday 10 November 2022.
The two-day event will focus on healthcare leadership for better patient care: future thinking, practice, and innovation and will provide a platform for healthcare professionals across the world to share expertise, promote research and discuss solutions and innovation in healthcare leadership and management.
The programme, currently in development, will address a raft of priorities, including system leadership, diversity and inclusion, cross-border and cross-professional collaboration, and sustainability. More details on the design and content of the programme, and the all-important speakers, are coming soon.
In the meantime, huge thanks to around 100 members and supporters who began to register interest in the conference when the dates were announced back in May; this interest and support has been most encouraging and we are now seeing this transfer to firm registrations for places in November.