How can leadership drive and deliver a shared vision for general practice and primary care?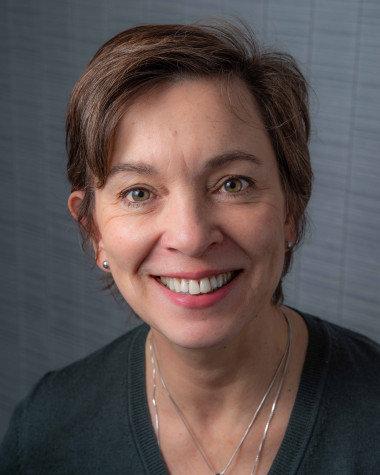 In the wake of the UK Parliament's publication of the Health and Social Care Committee's wide-ranging report on The Future of General Practice, this is a timely and relevant reminder of the spotlight being given to these issues at the International Conference next month.
As demand for general practice services continues to rise and become ever more complex, the workforce is widely acknowledged as being under increasing pressure.
Since Covid, these pressures have not been confined to the four nations of the UK, so FMLM will present three GP-led panel sessions at the conference, addressing the issues affecting general practice and primary care from a leadership perspective in the UK as well as internationally.
Dr Sarah Schofield, FMLM Founding Senior Fellow and Advising Associate in General Practice, who will chair the sessions, said:
"General practice and primary care need to be supported to move from where they are now, into a place with very different relationships, to deliver a more effective, collaborative and integrated service which goes some way to tackle the increasing complexities of care post-Covid.
"To do this, we need to take on new skills to help us deal with new ways of working.
"The sessions at this year's International Conference present an opportunity to hear the thoughts of GPs working at different stages in general practice leadership, and in different systems and locations, while still recognising the continuing pressures presented by a range of influences, including the Covid pandemic.
"The purpose is to discuss how we can achieve these new ways of working, and how leadership can make a difference to the shared vision – particularly the expectations mapped out in the Fuller Stocktake, which is a key feature of one of the sessions – in ways that support the profession and improve care for patients."
Conference panel sessions include:
The Challenges and Opportunities in Primary Care – an international view, offering the opportunity to hear about primary care systems outside of the UK, what their challenges are, particularly around leadership, and how their systems are working post-Covid
The Future of Leading in Primary Care – featuring Dr Claire Fuller, author of the Fuller Stocktake Report who will outline how primary care leadership can move service delivery forward in the new English system, with viewpoints shared by panellists including Professor Kamila Hawthorne, GP and incoming Chair at the Royal College of GPs, and practising GPs, Dr Liam Loftus, Dr Neil Modha and Dr Hannah Morgan
The Big GP Consultation – will discuss the findings from the recent consultation with the new generation of GPs, which explores what they hope for in the future of general practice, and how leadership will help them achieve their goals.