New Year's resolutions to become better medical leaders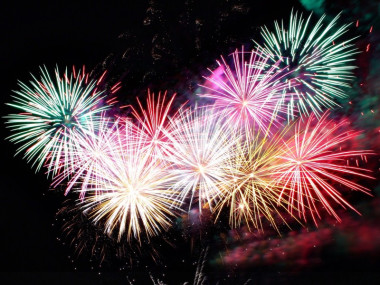 By Dr Claire Edwin and Dr Keerthini Muthuswamy
National Medical Director's Clinical Fellows at NHS England and Improvement, and the GMC, respectively, and FMLM Douglas Fellows 2021/22
As two of this year's National Medical Director's Clinical Fellows, we are seeing first-hand the unique opportunities the scheme is providing junior doctors to gain experience in clinical leadership, as well as develop skills such as management, strategy and health policy, outside of clinical practice. The involvement of host organisations and working with senior leaders gives a unique and early insight into healthcare management; it is like being fast-tracked along your career path for a year, without having the accountability and high-level responsibility that senior leaders have.
FMLM's strong history in promoting clinical leadership, established with the Leadership and Management Standards for Medical Professionals, continues with initiatives including last year's Leadership Commitment for junior doctors developed by FMLM's Trainee Steering Group, which outlines simple steps for employers to undertake to improve the exposure of junior doctors to clinical leadership. This, along with recognition of the importance of multidisciplinary clinical leadership – as seen through the development of clinical fellow schemes for a range of healthcare professionals, not just doctors and dentists – is essential as we adjust to the new normal following the Covid-19 pandemic, and the need for skilled and expert leadership to provide safe and effective care for patients in line with the NHS Long Term Plan.
Now, as we rapidly approach the halfway mark of our 12-month secondment, the New Year has given us the impetus to reflect on the first few months of our roles and to make some resolutions for the coming year:
1. Reflection - "Reflective thinking turns experience into insight" - John Maxwell
The aim of joining the clinical fellow scheme is to develop our leadership and management skills. While it might be difficult to find time amid a busy schedule, pausing to reflect is crucial, it enables us to draw meaning from our experiences, which is the foundation upon which our learning and subsequent growth is built. With this in mind, we hope to make the time to reflect regularly, and capture our learning in a meaningful way using the Trainee Leadership Passport, which has been developed by the FMLM Trainee Steering Group as a structured way to record leadership competencies. This is useful not only to guide our own development, but would be valuable supportive evidence as part of an Associate Fellowship application, which we both hope to work towards.
2. Finish what we've started, being mindful of new opportunities/ "The oldest, shortest words – 'yes' and 'no' – are those which require the most thought" - Pythagoras
The clinical fellow scheme year is intended to be full of new and exciting opportunities and experiences, and we have enjoyed saying YES to everything that has come our way. But as the halfway point looms, we are keen to ensure that a balance is maintained between such new experiences and achieving meaningful progress in the projects that we have already started and are passionate about, recognising that this might sometimes involve being selective about what we do.
3. Collaboration / "The whole is greater than the sum of its parts" - Aristotle
Having come from a clinical environment, teamwork is not new to us. However, it would not be an understatement to say that our experience of working together this year, both with each other and with the wider FMLM team, has really highlighted the importance of collaboration. More than just a means of sharing the workload, collaborating has given us the ability to widen our thinking, bounce ideas off one another and be more creative, share our expertise, and expand our networks, enabling us to be far more effective than we could ever have been operating alone.
The ability to share ideas with the other clinical fellows across all the schemes is also invaluable. Being able to engage with such an amazing group of like-minded, inspiring people has certainly been a highlight. We hope to continue collaborative working throughout this year, whilst strengthening our relationships and hopefully forming networks that will last beyond our clinical fellowships, an effort that is supported by the FMLM Clinical Fellow Alumni Scheme.
4. Self- development/ "Investing in yourself will not only improve your life, it will improve the lives of all those around you" - Robin S Sharma
Our clinical fellowships are also providing opportunities to develop and understand ourselves better. This feels a bit self-indulgent, however as laid out in the Leadership and Management Standards for Medical Professionals, doctors should endeavour to know and understand themselves, their impact on others and strive to improve. We now have a better idea of the areas we need to develop and be conscious of. To build on this, the new FMLM Navigator has some brilliant resources to assist us and we intend on taking on Mentoring opportunities, and to investigate in how to develop coaching skills. In our clinical lives it often feels hard to give ourselves the permission to focus on developing ourselves, but it is crucial to recognise that this is a key part of our professional development, and integral to our leadership capabilities. Looking ahead to re-joining clinical practice, it will be important to keep reminding ourselves of this.
5. Finally…. Balance/ "Balance isn't something you achieve someday" - Nick Vujucic
During the pandemic, it has been clear that many of us have struggled to find balance. As conscientious, ambitious and driven individuals it is easy to pick up new projects and tasks and take on new opportunities, but this can be at the cost of valuable personal time that we all need. At the Leaders in Healthcare conference in November, the UK Chief Medical Officers alluded to the importance of 'switching off', and we plan to take their advice. During our clinical fellowship we have been fortunate enough to hear from many key leaders, and many have recommended instigating 'hard stops' on work time and the importance of 'off' time in whatever form that takes. Work will fill your time like expanding foam, but task prioritisation, managing expectations, and learning to say 'no' are important elements in gaining balance. Working from home does blur the lines of work and home but this mindset can translate into clinical practice, where taking on more and more can occupy the rest-time that we all need to prevent burnout and be valuable members of our teams, as well as ensuring that we are present for our friends and families.