To support colleagues to Speak Up, leaders need to Listen Up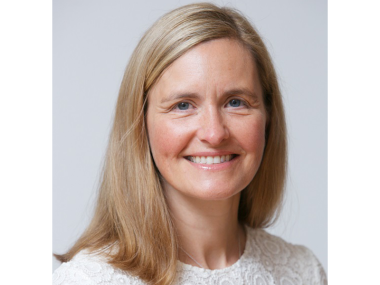 By Dr Henrietta Hughes OBE FRCGP
National Guardian for the NHS
Everyone who works in health has been under tremendous strain over the past year, under the most challenging of circumstances. Suffering from burn out and running on empty, the latest NHS staff survey indicates that 18 per cent of staff are considering leaving the NHS altogether.
Retaining these highly skilled, dedicated workers has never been more vital. A supportive speak up, listen up, follow up culture will help with this as the sector rebuilds by putting workers voices and their wellbeing at the heart of the conversation.
The pandemic has highlighted the impact on patients, workers and organisations if people repeatedly speak up and do not feel heard. It is essential that workers are confident that, when they speak up, they will be supported, listened to, and the appropriate actions taken.
As the National Guardian for the NHS, I lead a network of Freedom to Speak Up Guardians in England so that people can speak up about anything which gets in the way of them doing their job.
Freedom to Speak Up Guardians support workers to speak up when they feel they are unable to do so by other routes and escalate so that the right actions are taken. Guardians handled more than 16,000 cases in 2019/20 of which 36 per cent had an element of bullying and harassment. As well as being there to support workers to speak up, guardians also have a proactive role, working in partnership within their organisations to identify hotspots of culture and tackle barriers to speaking up.
Our directory includes nearly 700 guardians in more than 400 organisations: trusts, primary care, hospices, independent sector, and national bodies, such as the CQC and NHS England/Improvement.
There are many barriers that can silence people, such as hierarchy and conflict of interest. If people fear losing their job or being victimised or bullied, they may stay quiet when they see matters which need addressing, and things that could have been resolved at an early stage could potentially lead to harm. We also know that sometimes people do not speak up because it seems futile – that nothing will be done.
It can take courage to speak up, but it also takes courage to listen up and follow up.
Leaders may feel vulnerable when people do speak up, particularly if it feels personal or is perceived as undermining their role. It can be difficult to remain curious and open to learning in this situation. Leaders at all levels need support and training in listening without judgement and using the information for learning and improvement. Listening to workers helps reduce risk, prevent harm and make improvements. It also helps people feel valued and supported.
We have recently launched a new e-learning package, in association with Health Education England. The first module, Speak Up, is for all workers. The second module, Listen Up, for managers, builds upon the first and focuses on listening and understanding the barriers to speaking up. A final module, Follow Up, for senior leaders will be launched later in the year to support the development of Freedom to Speak Up as part of the strategic vision for organisations and systems. As leaders I encourage you to do all three parts of the training, role modelling the right behaviours which will be seen and copied by your workforce and teams.
A supportive Speak Up culture is one where all of us should be able speak up about anything, knowing that it will be well received and that the right actions will be taken as a result. Where we can share ideas, seek advice, offer feedback, challenge decisions or speak up without fear of repercussions. But it takes the commitment of leaders to listen and follow up, to encourage colleagues to speak up.
Sign up for the training and share your pledge as you play your part to make Freedom to Speak Up business as usual.
You can find more information and your Freedom to Speak Up Guardian on our website here: www.nationalguardian.org.uk
Access the e-learning here: https://www.e-lfh.org.uk/programmes/freedom-to-speak-up/