Home
»
FMLM fixes its sights on healthcare leadership for better patient care: future thinking, practice, and innovation
FMLM fixes its sights on healthcare leadership for better patient care: future thinking, practice, and innovation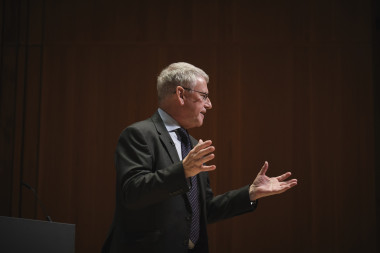 …This the focus for FMLM's annual conference on 9 and 10 November this year, which will provide a platform for healthcare professionals from across the world.
The FMLM International Healthcare Leadership Conference 2022 website is now launched. Registration is open and offers FMLM member and early bird discounts for all career grades.
The FMLM team has been liaising with colleagues who are leading healthcare systems around the world, and details on panel and session speakers will be published as soon as they are confirmed.
Dr Paul Evans, FMLM Medical Director and Founding Senior Fellow, said:
"The international focus for this year's conference will allow us to look across our systems and the leadership needed to address the multiple impact of, and fall-out from, the pandemic. There will be a range of panel discussions looking at where other nations' systems are in terms of their healthcare delivery post-Covid.
"We will be looking at inequalities in both the workforce and provision of care, along with debate on the far-reaching difficulties and wider consequences of workforce shortages, as this problem is not unique to the UK. These are global problems that need a global approach if we are to find effective solutions for them."
The two-day schedule currently presents an outline of the programme, which will include insights from research evidence and practice, as well as system leadership and complexity, and there is a lot more to come.
The call for ePoster abstracts and entry to the annual ePoster exhibition and competition is also under way and offers the opportunity to showcase work and share solutions – on six different leadership themes – with delegates and healthcare leaders, on an international scale.
The return of the four nations' Chief Medical Officers to this year's conference, to discuss the issues affecting healthcare across the UK, was announced last week. This session will take place on 10 November, day two of the programme.
And finally, the complimentary one-to-one speed coaching sessions, delivered by expert coaches on the FMLM Coaching Network, return by popular demand and, as always, places are limited, so do book early.