We must continue to harness leadership potential through expansion and diversity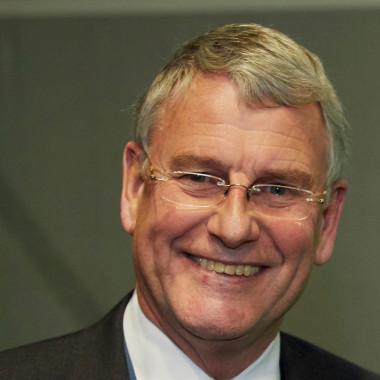 By Dr Paul Evans
FMLM Medical Director
Despite the overall effects of Covid-19 on plans and activities, it has not stopped progress altogether. Over the past months – most of which have been in the shadow of the pandemic - FMLM has been determined to keep the development pipeline for clinical leadership not just open but thriving and with a clear vision to expand and reinforce UK healthcare systems.
We are proud and delighted that not only are all FMLM-managed national clinical fellow schemes back on track, but also, due to expansion, trainees from all clinical professions are now able to invest their potential in schemes which propel their ambition to make a difference through leadership, at all levels. We are currently seeing significant interest and take-up from clinicians of all backgrounds, across all clinical fellow schemes.
We do not need to be reminded of the difficulties still faced by healthcare systems, not just in the NHS, but by other systems around the world, still struggling to recover staff and services from the grip of the pandemic. So, harnessing the leadership potential of our clinicians is important at any time, but especially now.
The recent launch of the regional clinical fellow scheme in England through our partnership with NHS England and NHS Improvement, along with the launch of the all-important scheme for alumni to continue their development support, will further enhance the rich diversity of leadership across all healthcare professions, and create vital leaders for the future.
As our chair, Professor Lakhani, said, at such a difficult time for healthcare nationally and globally, it is a huge privilege to be given the green light to pursue our objective of developing clinicians to become better leaders to improve patient care.
Sustainability for healthcare organisations and systems remains a key concern, especially as we look to the recovery phase of our healthcare services. As I said last month, we need organisations, not just individuals, to commit to better clinical leadership. Our affiliated organisations model, using the FMLM Leadership and Management Standards for Medical Professionals, provides further reinforcement for the underpinning of good, diverse medical leadership development and capability across an organisation.
It is essential for all in leadership positions now, to help support our up-coming leadership talent and maximise their potential to lead healthcare services, organisations and systems in the future.