Teams and organisations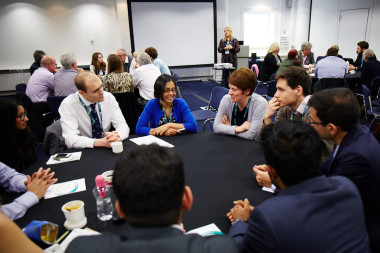 We believe excellent leadership by doctors is critical for healthcare organisations to achieve better patient outcomes and increased productivity.
We work with an extensive network of medical and healthcare leaders to develop and provide tailored leadership programmes for teams and organisations to focus on delivering the very best in healthcare.
Here you can find opportunities, events and resources to support your team and organisation. Get in touch at enquiries [at] fmlm.ac.uk to find out more.
A sister organisation, FMLM Applied supports healthcare teams, organisations and systems to improve outcomes for patients and populations through effective medical leadership.
We provide bespoke packages of support, tailored to healthcare professionals, working teams and their specific needs.