Running a JDRG with a particular focus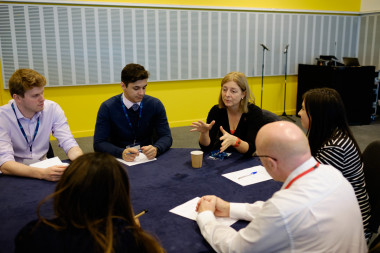 JDRGs can focus on specific themes that are strongly aligned with key organisational objectives. Quality improvement and patient safety as well as leadership development are of importance to NHS Trusts.
JDRGs can improve the quality and safety of patient care and provide training for the benefit of trainees, the organisation, and patients, and there is extensive evidence that ventures which place junior doctors and senior management together in the pursuit of quality and safety have favourable outcomes (Howlett, et al., 2011) (Lemer & Moss, 2013).