National conference 2015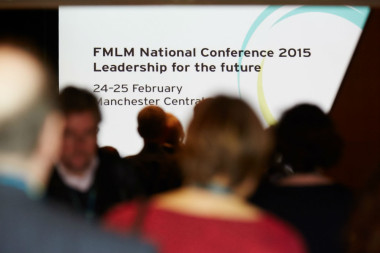 500 people attended our third national conference, held in Manchester, not only to explore what healthcare might look like in five years' time, but also to hone ideas and discuss the roles medical leaders and managers will have within that emerging landscape.
This year we were supported by partners NHS England and the BMJ who featured among 80 speakers to lead 40 sessions delivering six main themes, covering:
Diversity
Medico-legal
Coordinated care
Educating for leadership
Future technology
Future opportunities through revalidation and standards
Delegates supported the launch of the new leadership and management standards for UK medical professionals, the result of months of research, review and consultation, and welcomed the publication of the evidence base for leadership and leadership development, the culmination of two years' review of the available research data. Both of these pieces of work will be critical in underpinning the future of medical leadership and management in the UK.
The contribution of our speakers, delegates and supporters at conference has given significant impetus to our objectives in a pivotal year ahead for our members.